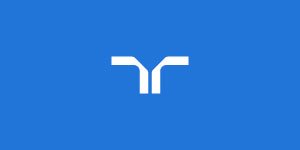 Test Manager - Randstad Technologies Ltd
Rugby, MID CV227AJ

Test Manager - Must be able to obtain SC Clearance - £40,000 - £50,000 + Benefits & Bonus

An innovative communications provider in Rugby is urgently seeking a new Test Manager.

Key Responsibilities and Accountabilities:

Development of test strategy and approach
Test planning including scheduling, resources, configuration and equipment to support the activities required to deliver testing within time, cost and quality constraints
Adherence to Motorola's test policies, processes and standards
O&M of test environments for which responsibility is held, ensuring all test equipment is ready for use and any defects are rectified
Ensure readiness for customer witnessed test events
Timely delivery of quality test documentation and reporting including test plans, test cases, test scripts and test reports
To have a thorough understanding of customer requirements and the test basis to ensure contractual obligations are satisfied and customer acceptance is achieved smoothly
Represent Motorola at customer and supplier meetings
Management, co-ordination and execution of test activities to a level of quality expected by the public safety community
Manage local test schedules

This is an urgent vacancy where the hiring manager is looking to shortlist for interview immediately. Please send a copy of your CV to Abul Ali ASAP.

Randstad Technologies Ltd is a leading specialist recruitment business for the IT industry. Please note that due to a high level of applications, we can only respond to applicants whose skills & qualifications are suitable for this position. No terminology in this advert is intended to discriminate against any of the protected characteristics that fall under the Equality Act 2010. For the purposes of the Conduct Regulations 2003, when advertising permanent vacancies we are acting as an Employment Agency, and when advertising temporary/contract vacancies we are acting as an Employment Business.


£40,000.00 - £50,000.00 per year
Benefits & Bonus