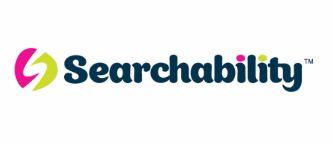 Test Automation Engineer - SEARCHABILITY
Leeds, Yorkshire LS15RD

Test Automation Engineer - Leeds



Continuous Integration / Automation Testing / Agile / Test Delivery / Full Project Lifecycle

New role with a fairly new consultancy who have grown (very) quickly, but still have a start-up family feel to them, and best of all unlike other consultancies don't need their employees to travel outside of Yorkshire, at all. They are based in Central Leeds and are looking for Test Automation Engineers

They do a lot in the tech and test community in Leeds, and no doubt about it have some of the greatest mind in the field working for them. Project wise they have some many different routes you could go down, and actively encourage upskilling and self-development within the team.

They love passionate Testers with all different types of skills and backgrounds, but the right attitude, and approach to Testing is key, think Shift Left testing, BDD, TDD. They need people who questions everything and have the confidence to do things about differently!

You will always be encouraged and supported in the process of learning new skills, but from day one will be placed on the projects that best suits you experience! This could be anything from a newly built website, to a full transformational projects. The works will always be varied, and always keep you on your toes!

Open to those with 3 years' experience onwards
Salary dependent on experience, up to £55k

TO BE CONSIDERED…

Please either apply by clicking online or emailing me directly to

gabbi.trotter@searchability.co.uk

For further information please call me on 0113 887 8355 / 07833 983 695. I can make myself available outside of normal working hours to suit from 7am to 10pm. If unavailable, please leave a message and either myself or one of my colleagues will respond. By applying for this role, you give express consent for us to process & submit (subject to required skills) your application to our client in conjunction with this vacancy only. Also feel free to follow me on Twitter @Gabbibility or connect with me on LinkedIn, just search Gabbi Trotter in Google! I look forward to hearing from you.

Continuous Integration / Automation Testing / Agile / Test Delivery / Full Project Lifecycle

£40,000.00 - £55,000.00 per year