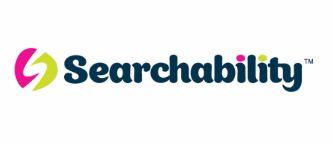 Test Automation Engineer DV Cleared - SEARCHABILITY
Cheltenham, SW GL537JJ
Test Automation Engineer DV Cleared
AUTOMATION / SELENIUM / CUCUMBER / CI / CD / JAVA / AGILE
BRAND NEW OPPORTUNITY FOR DV CLEARED AUTOMATION TEST ENGINEER TO DRIVE SUCCESS OF MARKET LEADING SOFTWARE HOUSE BASED AT WORCESTER CLIENT SITE!
Lead or Senior Automation Test Engineer holding DV Clearance required asap!
Automation / Selenium / Cucumber / CI / CD / JAVA / AGILE + DV CLEARANCE!
Based in Worcester HQ on client site - with good connection links to most of the South West!
Salary up to £50,000 with generous benefits package and progression into management!
To find out more information, feel free to call Christopher on 0121 227 5600 / 07889 558 608 or email

Christopher.Brett@Searchability.co.uk

Based in Worcester, the opportunity for an experienced tester to spotlight their Automation skills within a Leading Worcester Based Software House working on our Flagship Software Suite holding HUGE Data Sets.

WHO ARE WE?

We are a market leader in our field whose expertise in securing businesses is vital to industries across the UK. We are successfully and continuously working to improve security for our list of clients boasting some of the largest banks, financial influencers and building societies across the UK and Europe. Due to the nature of our work, our signature software is vital in securing hugely sensitive and confidential data and as such has national implications. We are now looking to add a talented and experienced Automation Test Engineer to our growing team working directly on our flagship software.

WHAT WILL YOU BE DOING?

You will be aiding our ongoing success by lending your strong skills in Automation Testing / Selenium / Cucumber to our passionate team of Testers and QA's. You will be ensuring the correct working of our flagship system so skills in Continuous Integration / Continuous Deployment is essential and DV Clearance is imperative! Your contribution will be invaluable to the ongoing success of the company and as such you will be given the opportunity to spotlight your skills and grow your testing abilities working on vital software solutions.

WE NEED YOU TO HAVE...

Strong Automation Testing Skills (Selenium / Cucumber / Gherkin)
DV CLEARANCE ESSENTIAL!!
ISTQB / ISEB
Experience in Continuous Integration / Continuous Deployment
Experience working within an Agile Methodology
Experience of Java

TO BE CONSIDERED...

Please either apply by clicking online or emailing me directly to Christopher.Brett@Searchability.co.uk. For further information please call me on 0121 227 5600 / 07889 558 608. I can make myself available outside of normal working hours to suit from 7am until 10pm. If unavailable, please leave a message and either myself or one of my colleagues will respond. By applying for this role, you give express consent for us to process & submit (subject to required skills) your application to our client in conjunction with this vacancy only. Also feel free to follow me on Twitter @Brett_ Testing or connect with me on LinkedIn, just search Christopher Brett - Searchability in Google!

Key Skills:

AUTOMATION / SELENIUM / CUCUMBER / CI / CONTINUOUS INTEGRATION / CD / CONTINUOUS DEVELOPMENT / AGILE / ISTQB / JAVA

£40,000.00 - £50,000.00 per year