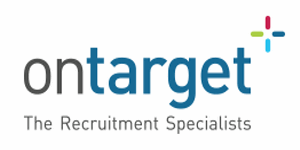 Territory Sales Manager- Stoma Care/Ostomy - On Target Recruitment Ltd
Glasgow, Scotland G11HJ


The Company:


Global Manufacturer with ?best of breed? status.


Massive investment.


Long-term career opportunity.


Supportive and collaborative work culture.


Exciting time to join this organisation to make a name for yourself.




The Role:


The job is to sell a portfolio of Stoma Care/Ostomy products.


Selling into the NHS, private hospitals and stoma care departments in acute trusts.


Products are mainly Stoma pouches, barriers and accessories.


Liaising mainly with stoma care nurses, specialist nurses and dealing with procurement.


There is a mix of new and existing business so an element of up selling products into accounts that already exist.


Covering Scotland






The Ideal Person:


Looking ideally for healthcare sales people. no job hoppers.


+3 years in each role.


Consultative sales person, amiable, friendly, humorous but also disciplined as there is a serious side to the team as well.


Need to be eager, energetic, entrepreneurial, driven and prove they can sell.


Good communication skills.


Ability to build key internal relationships.


Empathetic but assertive.


Work to deadlines.


Ability to work under pressure and priorities activities.


Ability to work on own initiative; self-starter.


Multi-tasking capability.


Results oriented.


An enthusiastic and reliable team player.




Consultant: Isabella Mills

Email: isabellam@otrsales.co.uk

Tel no. 0208 397 4114

Candidates must be eligible to work and live in the UK.



About On Target

At On Target, we specialise in sales, technical and commercial jobs in the Engineering, Construction, Building Services, Medical & Scientific, and Commercial & Industrial Solutions sectors, enabling our consultants to become experts in their market sector. We place all levels of personnel, up to Director across the UK and internationally.
£35,000.00 - £50,000.00 per year
£10k-£15k OTR, company car, pension, healthcare