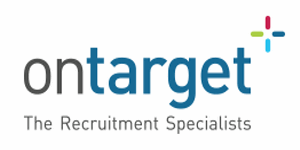 Territory Sales Manager - Enteral Feeding/IV - On Target Recruitment Ltd
Birmingham, MID B11BB
The Company:


Established for over 20 years.


A market leading manufacturer and distributor of Enteral feeding and IV products.


Fantastic career opportunity.




The Role:


The main element of the role as the new territory sales manager is to sell and promote the portfolio of Enteral Feeding products and IV products, - Products include tubes, syringes, needles etc.


You will sell into Enteral departments, Nutritionists, Dieticians, Risk Managers etc - Really anywhere within a hospital, you could spend all day in one hospital.


Covering, Birmingham, Staffordshire, Cheshire, Shropshire, Warwickshire, Gloucester, Bristol, Wilshire, Dorset & Somerset.




The Ideal Person:


Some experience selling into the NHS or understanding how the NHS sales process works would be ideal.


Will also consider candidates from a clinical background (Nutrition/Dietarian).


Consultative approach, relationship builder and maintainer.






Consultant: Rio Barcaly

Email: riob@otrsales.co.uk

Tel no. 0208 397 4114

Candidates must be eligible to work and live in the UK.



About On Target

At On Target, we specialise in sales, technical and commercial jobs in the Engineering, Construction, Building Services, Medical & Scientific, and Commercial & Industrial Solutions sectors, enabling our consultants to become experts in their market sector. We place all levels of personnel, up to Director across the UK and internationally.
£25,000.00 - £28,000.00 per year