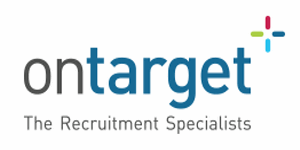 Territory Sales Manager - Dental Implants - Medical
Aberdeen, Scotland AB116FD
The Job
The Company:
•Established for over 100 years and showing growth year on year.
•Currently one of the UK market leaders in the dental implant market.
•Fantastic career opportunity.

The Role:
•The job is to sell a portfolio of dental implant products.
•Reporting to the Regional Sales Manager the role will be to identify and develop sales potential by effectively influencing dental implantologiest, General Dental Practitioner's, Dental Technicians, dental nurses and hygienists, dental schools and institutions in order to ensure sales and revenue targets are met.
•Selling into private dental clinics targeting Dental Implantologists, GDP's, Dental Technicians, Nurses and Hygienists. You will go into Dental Schools and Institutions but will supported by an account manager
•70% Account Management + 30% NB.
•Target/Expectation will be discussed at interview stage but patch is well worked and there is a lot of growth potential.

The Ideal Person:
•The ideal candidate will have both sales and dental experience.
•Will consider candidates that come from a clinical dental background BUT have to have some commercial experience.
•Will also consider candidates from outside of the industry but need to have some sort of recognised sales training, ability to talk about successes they have had and a proven track record of hitting targets.
•Proven success and able to bring techniques and passion for best practice in this field.
•Drive for results oriented.
•Ability to work individually and within a highly collaborative team environment.

Consultant: Helena Heaven
Email: helenah@otrsales.co.uk
Tel no: 0208 397 4114 
Candidates must be eligible to work and live in the UK.
About On Target
At On Target, we specialise in sales, technical and commercial jobs in the Engineering, Construction, Building Services, Medical & Scientific, and Commercial & Industrial Solutions sectors, enabling our consultants to become experts in their market sector. We place all levels of personnel, up to Director across the UK and internationally.
£28,000.00 - £40,000.00 per year
+ Benefits