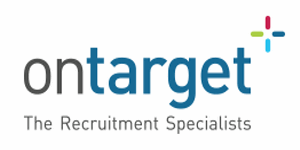 Territory Business Manager - Wound Care - On Target Recruitment Ltd
Northern Ireland, N Ireland BT282SA


The Company:


Leading Manufacturer of advanced wound healing solutions.


Expanding business with ambitious growth plans.


Cutting edge research and clinical development.


Well respected business with excellent reputation.




The Role:


Selling wound care and dermatology products to district nurses, tissue viability nurses, hospitals and clinics.


Very much a relationship sell. Typically you will be hosting lunch meetings or doing exhibitions or demos of the products, or engaging with procurement.


Field based sales role.


Working autonomously to increase sales.


The regions this role is covering are K, KY, PH, DD, AB, IV, KW.




The Ideal Person:


Must be hard working, go getting individual who can show a desire to succeed.


Must also be able to demonstrate business acumen in being extremely timely and organised in their approach.


Someone at the early stages of their sales career, looking to progress into medical sales.


Will look at people without sales experience with a clinical background, Nurse, physio, podiatrist etc.


Must have good influencing and presentation skills.


Excellent presentation skills.






Consultant: David Gray

Email: davidg@otrsales.co.uk

Tel no. 0208 397 4114

Candidates must be eligible to work and live in the UK.



About On Target
At On Target, we specialise in sales, technical and commercial jobs in the Engineering, Construction, Building Services, Medical & Scientific, and Commercial & Industrial Solutions sectors, enabling our consultants to become experts in their market sector. We place all levels of personnel, up to Director across the UK and internationally
£30,000.00 - £38,000.00 per year
25% of basic Bonus paid quarterly + Benefits