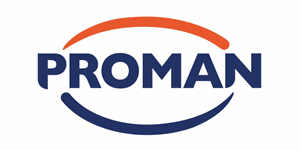 Tender & Bid Co-ordinator - HEADS Recruitment
Trafford Park, NW M302
Tender & Bid Co Ordinator
 Monday – Friday 8.30am – 5pm
Trafford Park
Up to £35,000 depending upon experience
Permanent
The Role
Responsible for the end to end tender & bidding process to aid business growth. Identifying & assesing opportunites, liasing with customers, suppliers and internally writing and submitting winning bids, proposals and presentations, gaining feedback and project managing the entire process including mobilisation. 
•Identify and evaluate Contract Notices, PQQ's and tenders
•Undertake a feasibility review for all tender opportunities (i.e. Bid/No Bid decision) and produce a project plan (where relevant)
•Review PQQ and ITT documentation to identify key issues, risks and develop strategies for a winning bid
•Draft clear, concise and well-articulated tender responses that meet specification and requirements
•Prepare RFQ documentation and correspondence to support the bidding process, cascading requirements to suppliers; ensuring accurate and complete information is submitted
•Ensure all tenders meet internal milestones and submission deadlines
•Review feedback on tender responses and utilise lessons learnt to continuously update the Tender Library
•Manage clarification questions from suppliers and customer responses.
•Prepare quotations, proposals and presentations to support the commercial team.
•Responsible for ensuring timely and efficient contract mobilisation, briefing Managers and Departments on contract requirements, handing over accurate tender and contract information, producing and managing mobilisation project plans.
•Supporting the Contract Manager throughout contract mobilisation programmes. Complete standard documentation – agendas and minutes – for internal and external meetings

Maintain a tender / proposal score matrix, recording win/loss information and feedback, using this information to improve and increase win rates.
The candidate
You will have the following skills, experiences and attributes…
•Proven bid writing experience (minimum two years)
•Project Management experience and/or qualification
•Proficient in the use of Microsoft Office packages
•Good knowledge of AX system
•Experience of public sector and product bid writing
•Customer-facing experience
•Project Management qualification or equivalent is desirable
•Bid Writing qualification or equivalent desirable
•Excellent time management, ability to plan and prioritise workload, ability to work under pressure to meet deadlines
•Self-motivated, confident; able to work with minimal supervision, individually and in a team

The Client
An exciting opportunity for a Tender & Bid Co-ordinator to join an established industrial supplies company, selling a proven product range and associated services to medium to large organisations.
PROMAN acts as an employment agency for permanent staff and an employment business for temporary workers. We recruit for roles based in Engineering, Technical, Warehousing, Manufacturing, Office, Logistics and Industrial.
View our latest jobs today on our website  http://www.proman-uk.com / and follow us on LinkedIn.
AppH
The UK is set to depart from the EU on 31st January 2020. EU, EEA or Swiss citizens living in the UK that wish to remain in the UK post Brexit need to apply to the EU Settlement Scheme. Please follow the below link for information on how to apply.
35,000.00 - 35,000.00 per year