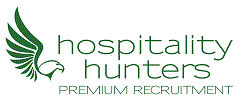 Temp Chef de Partie - HOSPITALITY HUNTERS LTD
London, London nw36lp
Would you like the join Hospitality Hunters Chef Zone family!
Position : Chef de partie Temp
Location : Central London
Salary : Up to £14ph 
Chef Zone Says : Best rates of pay with super flexible hours because you deserve it ! 
Temp Chef De Partie 
Temp Chef. Up to £14ph. We are looking for experienced Chefs to join our team of temporary chefs.Christmas season is here and we are recruiting chefs of all levels to work in various sites around London. We have a lot of shifts to fill within lots of different types of business such as gastro pubs, hotels and restaurants.
Chef De Partie benefits
Competitive hourly rates Up to £14 p/h
Weekly pay
Flexible shift patterns
Immediate start
Ongoing shifts throughout the year
Chef de Partie requirements:
Your own chef's jacket, black trousers, black safety shoes, chefs hat and knives (Is a must)
You must have a minimum of 2 years relevant industry experience
Passport/Visa (proof of ability to work in the UK)
Up to date Level 2 or above Health and Hygiene
Good command of English
UK Bank Account & NI number 
If this sounds like a temp chef role you'd be interested, please get in touch today!!
To view other great opportunities please check :
Instagram HospitalityHunters 
Twitter   Hospitalityhnts