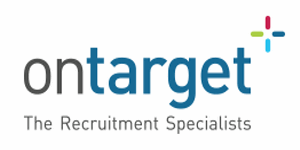 Telesales Sales Executive - Cable - On Target Recruitment
Dartford, Southern DA11AA
The Company:
•My client is one of the largest distributors of Electrical Cable and Cable Accessories throughout various industries within the UK.
•Offering wondering products and service to the Market Sector, this Business are leading the way in Electrical Cable Supply.
•They will offer anyone who joins them fantastic career progression, this Business look after all staff with ongoing training and a culture of promoting within the Company whenever possible
•With a Turn Over far in excess of £100m, the Company is within a safe and cash rich situation with a stable foundation and facilities throughout the UK

The Role:
Internal Sales Executive
•Based out of the company's Kent branch, you will be selling the company's wide range of Cable Products and Accessories
•You will be selling specifically to Electrical Wholesalers and Electrical Contractors, with a small amount of Utilities Companies and other miscellaneous clients as well
•This is very much an Account Management role, with 90% of the business and turnover coming from existing clients.
•Whilst there will not be any set targets, you will be expected to contribute a sizeable amount to the Branch turnover which will be rewarded through monthly incentives and a yearly bonus

The Ideal Person:
•It is essential that you have some form of previous sales experience, ideally telesales and within the Electrical industry, however this is by no means necessary
•You will be a confident individual, with strong sales skills and the ability to build and maintain relationships with a number of different types of people
•Excellent communication skills, both written and verbal, are essential in the role as you will be communicating with people across all levels
•Are you a hungry and driven Sales or Telesales individual, passionate about sales and keen to start a long and successful career within a supportive company then apply today!

Consultant: Daniel Gunton
Email: danielg@otrsales.co.uk
Tel no. 0208 397 4114
Candidates must be eligible to work and live in the UK.
About On Target
At On Target, we specialise in sales, technical and commercial jobs in the Engineering, Construction, Building Services, Medical & Scientific, and Commercial & Industrial Solutions sectors, enabling our consultants to become experts in their market sector. We place all levels of personnel, up to Director across the UK and internationally.