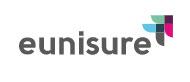 Telesales Insurance Broker-uncapped Commission OTE 300K PER ANNUM - Eunisure Ltd
london, London E14 5AA
Are you looking for a new opportunity for 2020? Do you want to build a business in the Finance and Insurance Sector? Are you a money hungry motivated individual? Look no further! 
Eunisure is the no.1 Insurance broker in the UK who are regulated by the FCA. An highly successful company who works with whole of market and has some of the best known providers on their panel. 
As a Financial/Insurance Advisor you will need to provide a first class customer service to new and existing clients to generate, develop and retain business. This is fast paced business and a great opportunity for the right candidate. 
This position offers many amazing benefits in addition to an attractive uncapped income and yearly bonus. 
Why You?
No previous Financial or Insurance experience needed as full intense training will be given. Ability to work from home. You must have a passion for helping others with their finances and enjoying networking to gain more clients. 
Even though this is a self employed position you will need to be a team player with the ability to work as an individual. You must have the will to succeed with strong communication skills. Must be organised and a quick learner. Must be able to work well under pressure and complete paperwork correctly and efficiently.
This is an self employed position with uncapped earnings. You will be required to work a minimum of 3 days a week and be able to report to our office in Canary Wharf.
If this sounds like your ideal role, don't miss out - apply today by clicking on the link, emailing or calling me. 
3,000.00 - 50,000.00 per month
Uncapped Commission only utilising your won network and social media.