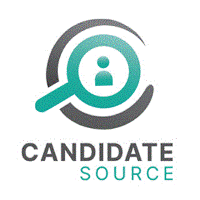 Telesales Executive - Candidate Source Ltd
Cheadle Hulme, NW SK85AP
An expanding vehicle leasing business, offering customers the best price with superior customer service are seeking a Telesales Executive to join their team in Cheadley Hulme to meet the demand from existing customers and website generated leads; in order to grow the business further.

You will receive a salary of £17,000 - £20,000 plus commission OTE £30K + and a range of wonderful company benefits including 28 days holiday (including bank), great team culture, team outings and great commission structure.

As a Telesales Executive, your responsibilities will include:



Selling competitive lease and finance deals over the phone.
Working to and achieving agreed upon targets & KPI's and tracking activity on a daily basis via the CRM, logging enquires and following through to order.
Successfully closing sales and building relationships with clients for further referrals.
Cultivating dealer relationships to enable better deals for the company and ultimately a better service from them.
Proactively spotting sales opportunities in various different scenarios both online and in person and capitalising on them.
Building up a strong pipeline by generating your own leads through social media and other methods.

 We are looking for a Telesales Executive who has the following skills and experiences:


Previous experience in a Telesales role, dealing with inbound/outbounds calls and website enquiries is essential.
Experience working in a car-leasing company is highly beneficial, but not essential.
Excellent communications skills when conversing with a wider range of customers and confident liaising with customers to secure sales.
Proven track record of successfully meeting sales quota, preferably over the phone is highly beneficial.
Fantastic organisation skills with experience using relevant computer programs (e.g. CRM software) is advantageous.
Must be highly motivated, someone who is driven, determined and proactive is vital in this role. You must be calm, level-headed and able to work well under pressure in a fast-paced environment.

You will be working with as part of a wonderful team, with an office environment full of fun, energy and encouragement, so they cannot wait to bring someone new onboard!

If this sounds like the Telesales Executive role for you, please apply with an up to date CV.

 

 




Candidate Source Ltd is an advertising agency. Once you have submitted your application it will be passed to the third party Recruiter who is responsible for processing your application. This will include holding and sharing your personal data, our legal basis for this is legitimate interest subject to your declared interest in a job. Our privacy policy can be found on our website and we can be contacted to confirm who your application has been forwarded to.
17,000.00 - 30,000.00 per year
Benefits: