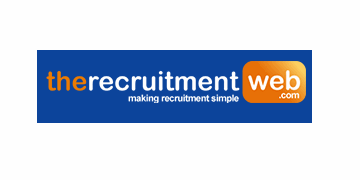 Telesales / Business Development Executive - The Recruitment Web
Basingstoke, Southern
Experienced and motivated Telesales professional required by market-leading international software house based in Kingsclere, Hampshire (near Newbury / Basingstoke). Competitive Base - OTE salary package offered depending on skills and experience. Career opportunity for the successful candidate to develop and progress into business development role.
 
We are looking for an experienced Telesales Executive with a solid track record for prospecting, qualifying and generating new software sales leads to support our sales team. The ideal candidate will be a highly motivated, self-starter able to identify and develop new business prospects from multiple sources including inbound marketing leads, prospects lists, discovery and individual resource. A dynamic personality with a drive to reach decision makers is essential.

Key Responsibilities:
-Research organisations to establish potential prospects
-Identify key buying influencers within these prospects to determine budget and timeline
-Maintain and update the lead management database to ensure the accurate collation of data
 
We will provide:
-Training in our innovative and market leading software solutions
-Stable and international environment
-Competitive salary
 
Required experience and knowledge:
-Minimum 18 months telesales / telemarketing / sales
-A proven track record of strong client relationships
-Excellent written and verbal communication skills
-Experience with CRM Software desirable, but not essential as full training given
 
Candidates who would like to be a part of our team, take pride in their work and enjoy learning, please apply now and we look forward to hearing from you
 
We would like to thank everyone who submits his or her resume for this position and will carefully evaluate every single one we receive. Due to the volume of resumes that flow in, we will only contact those candidates that we selected for interviews, thank you for your understanding.
 
Papyrus Software is a market-leading international software house with sales, development and support offices in North America, Europe and Asia-Pacific. We offer a versatile product offering implementing the Papyrus Platform as a total integrated solution for inbound and outbound business documents in large enterprise and public sector organisations. Papyrus Software is an equal opportunity employer.