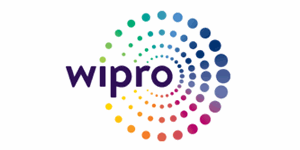 Telephony Technical Architect - Wipro Technologies
London, London EC1V 2NT
Telephony Technical Architect
We are looking for exceptional Technical architect, essentially work across both Telephony and Application Fraud supporting both areas of work with.
The emphasis will be on finding technical leaders who are pragmatic, able to work under their own initiative, are great problem solvers and are comfortable with a high degree of uncertainty. Experience in agile tools and techniques are a must as these roles require the ability to give direction and details to stakeholders, define solution to cater the next gen needs while achieving programme and projects goals.
Additionally, candidate will own responsibility to strengthen overall online assessment of externally hired technical talent along with new assessment format configurations.
Responsibilities include:
Coaching, guiding and inspiring technical teams in the delivery of digital platforms and features at pace.
The role will essentially work across both Telephony and Application Fraud supporting both areas of work with.
Architectural design and oversight utilising best practice and ensuring strategic direction is followed
Representation and presentation at architectural governance forums and committees
Liaison with Security and Cyber to ensure that Bank policies are adhered too
Translation of technical terminology and solutions into simplistic business language
Solution Design
The architect needs to be a forward thinking team player who has background in Cloud methodologies and Micro Services with the ability to write and present cohesive solution documentation the a wide audience
Defining and building technical solutions with innovation at its pivot applying the latest technologies and frameworks.
Determine, apply and improve appropriate methodologies and toolsets for a customer's culture and operating environment.
Participate in and lead digital workshops with customer organizations.
Enhance the group's reputation by accepting ownership for accomplishing new and different requests; exploring opportunities to add value.
Support the team by providing technical advice, coaching, and educational opportunities.
Location: London/Manchester
Experience: 8+ years
Job Type: Permanent