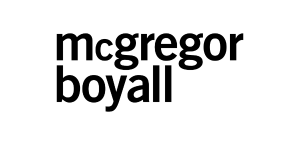 Technology Business Manager - McGregor Boyall
London, London

My leading financial services client is looking to bring on an experienced Technology Business Manager to support from a governance, risk management and compliance perspective.

Candidates must have:

Extensive experience working in global investment banking institutions.
Business management experience within global technology business functions.
Considerable IT governance, risk management or compliance experience.
Experience within an operational risk capacity and ability to establish best practices.
Strong organisational skills and ability to prioritize on a macro and micro level.
Ability to coordinate the 1st line responsibilities of the function with compliance risk and other 2nd line functions.
Strong independent manner and have a thorough understanding of IT governance.
Bachelor's degree qualified
Strong grasp of MS Office suite of tools
Excellent communication and stakeholder engagement skills.
Must be able to take on IT governance related issues and rectify to industry standards.

McGregor Boyall is an equal opportunity employer and do not discriminate on any grounds.

£70,000.00 - £75,000.00 per year