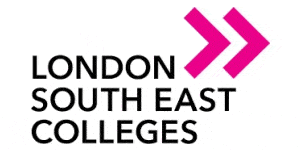 Technician - HE & Science - London South East Colleges
London, London
Technician - HE & Science
Covering Bromley, Bexley, Orpington and Greenwich
Competitive Salary

London South East Colleges is a successful and innovative College operating with sites across Bromley, Bexley, Orpington and Greenwich. With nearly 14,000 students and 1,000 members of staff, the College is a major employer in the area and makes a significant impact on the lives and future prospects of its learners who travel from across London to study with us. The College is also the sponsor of London South East Academies Trust, a growing Multi Academy which is rapidly developing a track record of academic and financial success. With a combined turnover of circa £65m and the ambitious growth plans of the group, there has never been a better time to join this exciting organisation.

You will provide a practical day-to-day technician service for the Science faculty. You'll be preparing experiments and setting up apparatus and equipment for demonstrations and practical lessons as requested by HE and Access to HE teaching staff.

Liaising with staff over use of equipment and stock, you will tidy away experiments, which will also involve cleaning of equipment. You will be mixing chemical solutions and helping where necessary within the classroom.

The ideal candidate will hold a minimum of Level 4 Science-related qualification and hold, or be working towards, Level 3 specialist qualifications or equivalent. You'll need good working knowledge of a wide variety of science topics, including biology and chemistry. You will have the ability to contribute to the development and periodic review of risk assessments and COSHH reports.

To be successful in this role, you'll need to have excellent interpersonal and communication skills and be able to effectively motivate and inspire others. You'll also have exceptional organisational skills combined with good IT knowledge and sound administration skills.

*Please apply as soon as possible as applications will be considered upon receipt; we reserve the right to interview before the closing date.*

As the College supports a number of children and vulnerable adults, all staff are exempt from Section 4(2) of the Rehabilitation of Offenders Act 1974. Accordingly, most staff will be subject to an 'Enhanced' DBS (formerly CRB) check.

(Previous applicants need not apply – if applicable.)

To apply for the role of Technician, please apply via the button shown.

This vacancy is being advertised by Webrecruit. The services advertised by Webrecruit are those of an Employment Agency.

Other organisations may call this role HE and Science Technician, Classroom Technician, Science Technician, or College Science Technician.