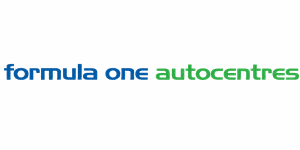 Technician / Fitter - Formula One Autocentres
Basingstoke, Southern
Technician / Fitter
Basingstoke, Hampshire

Reporting directly to the Centre Manager, the ideal candidate will have a flexible approach to tasks and be able to manage their own workload, be an excellent communicator with proven experience of working in a busy retail environment in an automotive setting. 

The main objective of the role will be to fit tyres, batteries, exhausts etc. in a safe and efficient manner. The successful candidate will be part of a small team, but should be equally happy working on their own and should take a great degree of pride in carrying out tasks to an extremely high standard.

Job Responsibilities:

- To adhere to the company's policy and procedures
- To fit any product specified by the company to customer vehicles and carry out a range of ancillary services to customer vehicles
- To maintain the cleanliness of the centre and its equipment on an ongoing basis
- To comply with reasonable instruction to Line Managers, Regional Managers, Head Office or the Board of Directors
- To increase sales of products and services offered by the company, in accordance with procedures
- To wear the uniform provided by the company; to maintain it, and a smart personal appearance
- To be available for work at the times specified by the company

We offer:

- 20 days' holiday per year, plus statutory holidays
- Bonus Incentive Scheme
- NEST Pension Scheme
- Life Insurance Scheme
- Safety Boots & Company Uniform
- Staff Discount Entitlement
- Training opportunities to further your career within the company

NO AGENCIES PLEASE

To apply for the role of Technician / Fitter, please apply via the button shown. 

This vacancy is being advertised by Webrecruit. The services advertised by Webrecruit are those of an Employment Agency. 

Additional Keywords: Technician, Fitter, Automotive Technician, Mechanic, Service Technician, Vehicle Maintenance Technician, Vehicle Mechanic, Vehicle Repair Technician, Vehicle Test Technician.