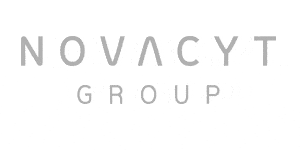 Technical Support Specialist - Novacyt
Camberley, HC
Technical Support Specialist
Camberley, Surrey

If you're a customer-focused technical specialist who comes from a laboratory-based background, we at Microgen Bioproducts are currently recruiting for a Technical Support Specialist to join our friendly team in Camberley.

About Us

We are Novacyt, a rapidly growing diagnostics group specialising in infectious diseases. We have a number of successful brands and serve a large global customer base, from hospitals to large corporates.

We're looking for a Technical Support Specialist to support two of our brands: Microgen Bioproducts, a provider of microbiological diagnostic products to the clinical and food industry, and Lab21 Healthcare, a specialist clinical laboratory. This is a 12 month contract.

The Benefits

- Salary of up to £30,000 per annum
- Healthcare
- Pension scheme
- Life assurance
- 25 days' holiday per annum

This is an exciting opportunity to really enhance your skills and augment your experience by being on one of the front lines of customer experience.

So, if you want to work in a supportive and engaging environment and support the development of products that are making a difference on a global scale, we want to hear from you.

The Role

As the Technical Support Specialist, you will provide technical support to Microgen Bioproduct's and Lab21 Healthcare's customers. You will spend time in the laboratory to troubleshoot technical issues as needed, supported by completion of customer complaint documents and reports.

You will ensure that regular updates are provided relating to the progress of complaints, as well as providing regular feedback to the Customer Service department and the supplier or customer that has raised the complaint.

About You

To be considered as the Technical Support Specialist, you'll need:

- Experience of working within a quality system (particularly ISO 13485)
- Excellent attention to detail and good communication skills
- Ability to contribute to and work effectively within a high performing team environment.
- An optimistic, helpful, and proactive attitude with a desire to get tasks completed to schedule is essential.

Ideally, you'll have a BSc in scientific field or equivalent experience. A background in microbiology and/or experience within the biotech industry would be a significant advantage, particularly relating to the handling of Hazard Group 2 organisms in a Category 2 laboratory.

Other organisations may call this role Technical Support Scientist, Technical Support Assistant, Technical Support Officer, Technical Laboratory Specialist, Technical Laboratory Scientist, or Technical laboratory Officer.

Webrecruit, Microgen Bioproducts and Lab21 Healthcare are equal opportunities employers, value diversity and are strongly committed to providing equal employment opportunities for all employees and all applicants for employment. Equal opportunities are the only acceptable way to conduct business and we believe that the more inclusive our environments are, the better our work will be.

So, if you're an experienced Technical Support Specialist seeking your next step, please apply via the button shown. This vacancy is being advertised by Webrecruit. The services advertised by Webrecruit are those of an Employment Agency.