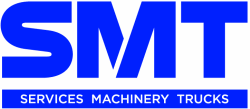 Technical Support Manager (Utility) - Smart Recruit Online
Cambridge, ANGL CB19AS

Would you like to work with the internationally recognised and market-leading Volvo Construction Equipment brand?

If so, we have an excellent front line support opportunity to manage within the SMT GB Product Support team.

If you are looking for a position with opportunities to progress your career then we are a company that wants to help you, guide you, and inspire you to achieve your full potential. Here at SMT GB we have an employee focused approach and we are a 'learning company' which continually facilitates the development of our employees to improve our business.

You will be responsible for managing the Utility product line technical activities with the aim of improving product quality, improving the customer perception of our product and to ensure a high level of technical support is available both to SMT colleagues our Utility dealer network and customers.

Key Responsibilities of the Role:

To manage aftermarket product issues in relation to improving quality, prioritising technical issues, negotiating with the Product Company with commitment and enthusiasm both verbally and in writing and when appropriate raising issues to the appropriate levels.
To manage all technical applications associated with product line responsibility i.e. Electric technology.
Ensure that technical information and knowledge is disseminated in suitable formats and within a timely manner for easy access for internal staff, the dealer network and customers as applicable.
To ensure that the department provides an efficient technical help desk.
Assist in fault diagnosis activities.
Collate information logically and present to the supplier with convincing evidence to initiate quality improvements, product changes and service fixes. Where necessary to initiate and drive local fixes.
To initiate, evaluate and monitor product improvement campaigns, both factory and locally developed improvements.
Assist with new product introduction and carry out new product analysis.
Create, review and update S.I.R's, PDI, and associated technical documentation.
Carry out site visits and face to face customer visits to keep in touch with technical issues, in support of the product specialists, dealer network, SMT Depots / Regions.
Develop & maintain good working relationships with key members from the Product Company, SMT dealer network and key members of SMT Depot personnel.
Guidance and co-ordination to both the SMT dealer network and SMT Depots / Regions on both extended warranty and goodwill claims.
To develop and maintain department expertise in aftermarket tools e.g.; Prosis / Matris / Oil Analysis / Techtool.
Ensure training needs are met and maintained.
Co-ordinate investigations where required utilising Product Specialists, ensure any investigation / analysis / failed component information is fully documented whether this is at a SMT dealer location, SMT Customer Support Centre or customer site.
Assist and liaise with SMT Warranty Dept. on dealer warranty claims, and liaise with dealers regarding warranty related matters.
Support and assist Sales Support staff on technical issues and modifications arising from machine specification and applications.
To cover other product line technical responsibilities in regards to holiday / sickness cover, short / long term absence.

Closing date for applications: 12noon on Wednesday 21 October 2020

First Round Interviews to be held on Thursday 29 October 2020.

Second Round Interviews to be held on Wednesday 11 November 2020.

Technical Support Manager | Utility Equipment | Technical Support | Staff Development | Training | Leadership | Construction | VCE | Engineering | IT Literate | People Management | NVQ Level 3 | Technical | Communication | Fault Diagnosis | Reporting | Product Analysis | Document Control | Client Relationship Management

Benefits

Competitive rate of pay / Company Bonus Scheme / Employee Discounts / Pension Scheme / Life Insurance / Medical Cash Plan / On-site Medicals / 30 days holiday, rising to 35 days with service (including bank holidays)

Essential Skills

Have a good knowledge of the construction industry.
Have a very sound understanding / working knowledge of all VCE products.
Technical engineering background within the Construction Industry.
Served a recognised Apprenticeship NVQ 3 with Construction Equipment or Engineering based field.
Good communication skills both verbally and in writing with the ability to communicate at all levels.
IT literate.
Be prepared to work flexible hours depending on the job requirements, including occasional nights away from home. To attend product training inside and outside of UK.
Desirable Skills
Self-motivated, conscientious and with strong negotiation skills.
Prepared to take the lead with strong People Management experience.

About Company

About the Company SMT GB markets Volvo Construction Equipment products including wheeled loaders, articulated haulers, hydraulic excavators, utility equipment and road equipment products in Great Britain.

Our Mission

We create value by providing sustainable and integrated solutions for the heavy equipment and transport industries across Europe and Africa.

Our Vision

We are the industry leader with state-of-the-art products and services that maximizing the benefits for all stakeholders. We are a great place to work, with highly skilled teams that are inspired and dedicated to helping our customers succeed. We are the partner of choice for our customers throughout the lifetime of their equipment.