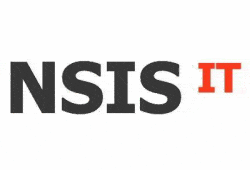 Technical Support / IT Technician - NSIS Systems
City of London, London

Job Title: IT Support Engineer

Location: Central London (Fleet Street)

Salary: £23,000 - £27,000 per annum

Job Type: Full Time, Permanent (Monday - Friday)

The Company provides all the IT services of a dedicated IT department. They work either onsite or remotely. Company's IT consultants bring added value to their clients' business demands by providing industry-specific advice and insights.

The Company helps their clients with tailored, cost effective IT services that address specific network, server, workstation, security or software needs.

They are looking for a technical support engineer to join their team. You will be working in a fast paced, dynamic environment. You must have a solid base knowledge of IT systems and Networking preferably with 2yrs experience in the industry.

The Role:

You will find yourself involved in a wide range of technical support issues and you must have the ability to demonstrate excellent communication skills and the ability to deal with problems and technical issues in a pressurised environment. Although you will be part of a team you will be tested to work alone on problem solving and troubleshooting higher level incidents.

Main Responsibilities:

PC repair / configuration and systems knowledge
The ability to organise and prioritise own workload
Logical, methodical approach with the ability to enter data accurately into a reporting system
Customer Care skills (for internal and external customer contact)
The ability to work accurately under pressure
Helpdesk and incident management
Providing onsite and remote support
Daily system checks and reporting
PDQ Machines
Till Systems
Printer support
Firewall configuration
Server configuration
ADSL, FTTC and Fibre installations
Essential Requirements:
Must be living in the UK and eligible to work
1 - 2 years' experience in the IT industry
Fluent in English
Please do not apply if you do have meet the above requirement
Experience, Skills & Knowledge:
Windows Server 2003 and above (Including SBS)
PC repair and systems knowledge
Microsoft Exchange 2007 and above
Microsoft O365 MS Office software packages
Active Directory
Terminal Servers
Desktop Support for Windows and Mac
OS Printers Mobile devices (iPad, tablets & phones)
Experienced in using backup software
Centralised Anti-Virus software
Good knowledge of Networking and networking protocols including TCP/IP
Experience and good knowledge of networking - using switches, routers, Wi-Fi devices, network cabling and infrastructure
The Successful Candidate will have /be:
The general IT aptitude to learn
Confident when speaking to the public
Able to treat information with the strictest confidence
The mind-set required to keep administrative task both up to date and up to the standard required by company policy
Able to work as a team with a variety of different people

Please note: due to the nature of the role, no sponsorship or relocation packages will be available for this position and so candidates must be eligible to both live and work in the UK to be considered.

Please note: Candidates will ONLY be considered if you fulfil the Essential requirements listed.

Please click on the APPLY button to send your CV and Cover Letter for this role.

Candidates with experience of: IT Technician, IT Support Engineer, IT Service Engineer, IT Service Desk Technician, IT Support Technician, Support Technician, IT Support Engineer, Technical Support, IT Support, IT Systems Support may also be considered for this role.

£23,000.00 - £27,000.00 per year