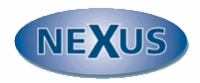 Technical Support Engineer – Holborn London - Nexus Recruitment
London, London
Technical Support Engineer – Holborn London
As a Technical Support Engineer you will have at least 2 to 5 years hands-on experience in Technical Support.
You will provide effective, high-quality technical support to the Company's rapidly growing global customer base.
The Technical Support Engineer is a natural problem solver who is able work patiently and efficiently with hundreds of customers, exponential traffic growth and millions of impressions per month.
The role will involve supporting both technical and non-technical end users, while also contributing to programming and documentation projects, as required.
This is a great position for someone early in their Development career: you have some experience in customer service and enjoy resolving people's problems.
Main responsibilities and qualifications:
Extremely strong communication and follow-up skills.
You can speak both engineer and human.
Speaks and writes English fluently.
Self-driven and thrives in a fast-paced environment.
Shows initiative; works hard and leads by example as part of a greater team.
Brings new ideas to the table about the support process and architecture; is able to implement them if needed!
Great organization skills and ability to plan ahead.
Must be a creative problem solver; able to think outside the box when challenging support issues appear.
 Customer focused mentality required; you love helping other people and see how they make great use of our products.
Awareness of API, iOS SDK, JS SDK Experience querying/searching databases, preferably MySQL/SQL.
Moderate experience/understanding of web technologies, including CSS, HTML, and XML, and JavaScript language and concepts..
Familiarity with Git, such as GitHub, Bitbucket, or other version control platform. Troubleshooting (especially when time is of the essence).
Strong ability to retrieve historical data from multiple sources. 2 - 5 years experience in customer service/support role
Salary for this role will be £35K - £38K.
Please send your CV to us in Word format along with salary.
£35,000.00 - £38,000.00 per year