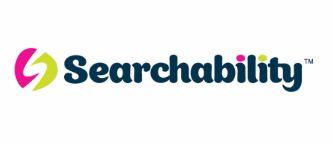 Technical Support Coordinator (12 Month FTC) - SEARCHABILITY
Yeadon, Yorkshire LS209BX
TECHNICAL SUPPPORT COORDINATOR (12 MONTH FTC) - CUSTOMER INTERFACE / PROBLEM SOLVING / PLANNING
Excellent communicator required to join a dynamic company
Competitive salary up to £22,500 + company benefits
Based on the outskirts of Leeds
Strong interpersonal skills needed and confidence prioritising issues
To apply please call 01244 567 567 or email

harriet.mackenzie@searchability.co.uk

WHO ARE WE?

A national provider of software systems to our sector, we've been established for over a decade and have seen year on year growth. If you're enthusiastic about technology with excellent communication, get in touch today as interviews are being held this week.

WHAT WILL YOU BE DOING?

Performing a key role in our Technical team, you will use your strong customer interface skills to communicate with our clients to ensure their products are working smoothly. You will build and maintain strong relationships with customers, maintaining and improving our current client satisfaction rate and be able to prioritise issues.

WE NEED YOU TO HAVE….

An interest in technology
Stakeholder management skills
Excellent communication and ability to prioritise

TO BE CONSIDERED…..

Please either apply by clicking online or emailing me directly to

harriet.mackenzie@searchability.co.uk.

I can make myself available outside of normal working hours to suit from 7am until 10pm. If unavailable please leave a message and either myself or one of my colleagues will respond. By applying for this role you give express consent for us to process & submit (subject to required skills) your application to our client in conjunction with this vacancy only. Also feel free to follow me on Twitter @SearchableHaz or connect with me on LinkedIn, just search Harriet Mackenzie in Google! I look forward to hearing from you.

KEY SKILLS:

CUSTOMER INTERFACE / PROBLEM SOLVING / PLANNING


£22,000.00 - £22,500.00 per year