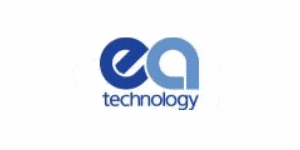 Technical Support Analyst - EA Technology
Chester, NW
Technical Support Analyst
Capenhurst, Chester
Up to £35,000 per annum Plus Discretionary & Company Performance Bonuses, Private Medical Insurance, Occupational Health Clinic, Life Assurance, On-Site Parking, Income Protection, Critical Illness Insurance & More

EA Technology is an established company that provides high quality products and services to power networks across the globe. We are recognised as a world-leading expert in our field, enabling our customers to manage their electricity networks more efficiently, with fewer failures and outages, greater safety and lower costs.

We are currently looking for a Technical Support Analyst to join our IT Department and provide technical support to our employees.

As a Technical Support Analyst, you will:

- Support a growing user base across a wide range of network, systems access, applications and hardware requirements
- Support our telephony system and manage mobile devices
- Manage support queries through Zendesk and troubleshoot issues
- Administer the network and its servers
- Manage network switches and firewalls to a high standard
- Maintain and develop our backup regime
- Document our server and network setup

To be considered as a Technical Support Analyst, you will need at least three years' experience in a support role.

Experience or knowledge in the below is also essential:

- Windows desktop and server build, install and support
- Azure Cloud services administration
- AWS Cloud services administration
- Migrations and planning of upgrades to application and services
- Backup management
- Computer and server performance testing and tuning
- Firewall configuration and cyber security awareness
- Telephony systems administration and support
- TCP/IP based network design

Other organisations may call this role IT Support Engineer, Technical Support Engineer, Helpdesk Support Analyst, Service Desk Analyst, IT Helpdesk Engineer, or IT Service Desk Engineer.

What are the perks?

- Join a company that are world-leaders in their industry
- Offices including pool tables, break-out areas, showering facilities, a prayer room and electric car charging facilities
- Flexible working arrangements
- Voluntary benefits scheme
- Awards for long service
- Cycle to work scheme
- Group-wide subsidised annual Christmas party

Webrecruit and EA Technology are equal opportunities employers, value diversity and are strongly committed to providing equal employment opportunities for all employees and all applicants for employment. Equal opportunities are the only acceptable way to conduct business and we believe that the more inclusive our environments are, the better our work will be.

So, if you're seeking your next step as a Technical Support Analyst, please apply via the button shown. This vacancy is being advertised by Webrecruit. The services advertised by Webrecruit are those of an Employment Agency.
£35,000.00 - £35,000.00 per year
Up to £35,000 per annum Benefits: