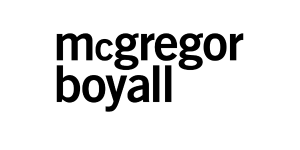 Technical Specialist ATM - McGregor Boyall
Glasgow, Scotland G412PE



Job Title:

Technical Specialist ATM
Location: Glasgow
Employment Type: Permanent

We are on the hunt for a Technical Specialist to join our ATM & Cards team. Our ATM & Cards Team support the development, delivery, maintenance and continuous improvement of ATM & Cards technology capabilities in partnership with key third party partners.

The role:

Supporting the ATM network working with our suppliers and managing change across the estate
successful delivery of change programmes to meet the banks strategic objectives
Supporting the clients strategic projects by acting as a domain subject matter expert for ATM, Debit and Credit cards
Reviewing 3rd party documentation to identify any impact to the systems for credit and debit card bi-monthly releases, producing impact assessments and ensuring testing teams have identified and prepared appropriate test scripts
Required Skills:
Strong ATM knowledge
Strong technical documentation and presentation skills
An understanding of the debit/credit cards processing lifecycles
Ability to discuss and challenge design/project issues with IT and business domain experts.
Familiarity with technical incident management processes and resolution
Experience of the software development lifecycle and associated methodologies
Proven ability to manage multiple priorities in an external customer impacting environment

If you think you are the ideal candidate for this role then please get in touch with Elisha on 01412122394 or on

ejohnson@mcgregor-boyall.com



McGregor Boyall is acting as an Employment Agency in relation to this vacancy.