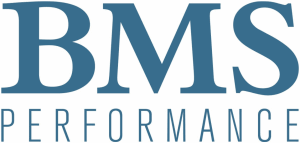 Technical Sales Manager - Weighing Equipment - BMS
Manchester, NW M11ED
Expanding British Company
Capital Equipment for Food & Beverage Process Sector
Technical led Sale

The Role: This Technical Sales Manager position concerns selling weighing and tracing equipment,
along with the associated service contracts and software; you will be dealing with the food and beverage process sector in the main - across the North of England. You will be largely looking to develop new accounts, speaking to quality, engineering, operations and production managers. There are approximately 150 existing spending accounts to work with also. Full product and market training is provided.

The Company: This progressive manufacturer has an excellent product portfolio of capital equipment, and a reputable range of associated maintenance service provision. They are entering a period of investment and growth and seek a new Technical Sales Manager in the North region.

For this Technical Sales Manager position, we are looking for individuals who meet the following criteria:
Strong field sales experience, with evidence of success
Experience of selling tangible capital equipment is essential
Hardworking fact finders with initiative and tenacity are sought
Benefits of this Technical Sales Manager role:
£35,000 - £40,000 Base Salary
+ £12,000 OTE Commission/Bonus
Fully Expensed Company Car
Mobile Phone, Laptop, Pension, 25 Days' Holiday (plus Bank Holidays)

Location: M62 corridor ideally

BMS Performance have spent years building strong relationships with leading Industrial and
Engineering companies. We can introduce to the right companies for your skillset and provide guidance
to help you get your next sales role. By meeting candidates face to face we are in the unique position
of understanding exactly what you are looking for in your next step, as well as taking the time to fully
get to know you so we are able to represent you accurately to our clients. This results in a higher quality
of interviews that are not only relevant to your experience but also character.


£35,000.00 - £40,000.00 per year
£52,000 OTE, Company Car + Benefits