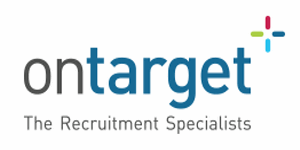 Technical Sales Manager - On Target Recruitment
Glasgow, Scotland G674BE
This hidden gem is expiring soon - don't miss this opportunity.
The Company:
•Well established manufacturer of condition monitoring equipment
•Subsidiaries throughout the world with a global set up
•Well established customer base to inherent
•Using lots of industry 4.0 technology to enhance product offering

The Role:
•Home based position covering Scotland and the North East, selling a range of Condition Monitoring & Vibration Analysis equipment.
•Selling to a wide range of industries: manufacturing / O&G / Food & Bev / Petrochem /Marine etc
•Used on application such as pumps, motors and gearboxes to effectively manage pre-planned maintenance.
•The territory is in good condition and has a well-established account base
•Position open due to retirement

The Ideal Person:
•Condition Monitoring & Vibration Analysis experience
•Ideally with VA Level 2 qualification
•External sales experience selling into end users and via distribution.
•Mechanical or Electrical background will be considered
•Ideally you will have an engineering qualification but not essential
•You must have a UK Driving License and live on the territory

Consultant: Darren Wrigley
Email: darrenw@otrsales.co.uk 
Tel no. 0208 397 4114
Candidates must be eligible to work and live in the UK.
About On Target
At On Target, we specialise in sales, technical and commercial jobs in the Engineering, Construction, Building Services, Medical & Scientific, and Commercial & Industrial Solutions sectors, enabling our consultants to become experts in their market sector. We place all levels of personnel, up to Director across the UK and internationally.
£40,000.00 - £45,000.00 per year
£60k OTE