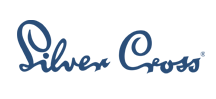 Technical Product Coordinator - Silver Cross (UK) Ltd
Skipton, Yorkshire BD23 3JA
Silver Cross (UK) Limited are looking to recruit a Technical Product Coordinator whose primary purpose will be to create product specification documents which contain detailed pictorial and text-based information to allow our overseas manufacturing plants to manufacture our products.
Reporting to the Head of Technical, you will be expert at taking information from a product design team and converting it into clear and accurate product specification documents using Adobe Creative Suite software. You will add product labelling with compliance information, packaging and shipping information, and ensure all documents are consistently formatted, formally signed-off, stored and retrievable.
These documents will be transmitted by you to multiple overseas factories and you must ensure accuracy and full traceability. You'll also ensure that every new product has an instruction book which meets international safety requirement and our corporate styling/format.
Additional duties and responsibilities include photography and illustrations for technical reports; creation of spare parts drawings; writing and illustrating service and maintenance manuals; establishing formats for quality system documentation; managing and implementing the product change control system.
This role will suit someone who has experience of creating graphical product specifications, label artwork, instruction manuals, and technical drawings. You will have already supported a product design team, liaised with a manufacturing facility and worked with Far Eastern suppliers and supply chains. A clear command of English and an excellent attention to detail is absolutely necessity. A basic functional understanding of SolidWorks would be desirable.
This is a newly created role which supports our business expansion plans.
Silver Cross is a household name, loved and trusted by parents around the globe.
With a heritage that is very special and unique, we have developed from the now infamous bouncing suspension baby carriage which was associated with the House of Windsor and other royal families and have crafted a product range which is market leading in terms of design and development. Partnering with other premium brands such as Aston Martin, we create the best and most innovative prams and nursery products which meet the demands and aspirations of modern families all over the globe.
Today we sell products in over 70 countries worldwide, with offices in Barcelona, Hong Kong, Shanghai and Melbourne. Our head office is located on the outskirts of Skipton which is where the role is based. Although we are a global enterprise, we do like to keep a family feel to the organisation and we are working hard to develop our people and make Silver Cross a great place to work.
Closing date for applications: 8th October 2020
25,000.00 - 30,000.00 per year