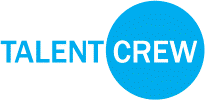 Technical Lead/Software Team Lead (.Net/C#) - Talent Crew
London, London
Technical Lead/Software Development Team Lead (.Net /C#)

Salary £58,000 - £69,000
+ bonus +
exceptional
benefits

London
Talent Crew are partnering with a truly agile and
amazing public sector client in London (Canary Wharf).
Due to their current and exciting expansion, my client is looking to recruit a
Technical Lead/Software Development Team Lead/
Senior Software Developer
who has a hands-on approach.
You

'

ll be responsible for the

development, maintenance
and support

of the client

'

s key

scheme applications
,
application requirements
and the line management of small team of developers
all within the Microsoft stack (.N
et (C#), SQL, MVC, TDD).
It

'

s a fantastic opportunity to be part of my client

'

s

continued

success and the successful candidate will have the opportunity to become a key player

within the technology team.
You

'

ll be rewarded with a competitive salary and benefits that include an amazing pension 16%-24%, holiday 27.5 days + 10.5 bank holiday

'

s and special days (increasing to 40.5 after 2 years), self-development training budget, flexible

working

and some remote working, season ticket loan + more besides.
Knowledge and Experience:
Essential:
Substantial expertise as a Microsoft Software Developer

Previous line management experience

would be beneficial

Essential skills and proven expertise in the following technologies:

Microsoft .NET (C#)

SQL Server Development

ASP.Net MVC

Test Driven Development (TDD)

Continuous Integration, build and deployment automation

Knowledge and experience of:

Object-Oriented Design

development techniques and design patterns

Agile Methodologies

Relational database design

SQL Stored procedures

Unit Test Frameworks and Tools (

N

U

nit

,

Moq

,

etc

)

Version Control tools and workflows (TFS, GIT)

A good working knowledge of some of the following technologies:

Microservices

.

NetCore

Entity Framework

Dependency Injection

Agile Methodologies

PowerShell

Cloud Technologies (Azure)

Containerisation

Technologies (Docker)

Demonstrable expertise of collaborative working with:

Business Analysts, QA Testers, Project Managers, Senior Managers, and Business Customers.

To ideally hold a degree and a technical qualification (e.g. MCAD, MCSD, MCTS).
£58,000.00 - £69,000.00 per year
Bonus and exceptional benefits