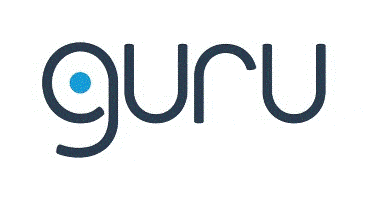 Technical Lead - IoT | SaaS - Smart Recruit Online
London, London

Do you love making tech work seamlessly? Are you excited by the idea of pushing the boundaries of IoT technology? Can you see the big picture whilst paying attention to the details? Interested in energy and big data? Do you want to contribute to a low carbon future?

At Guru Systems you can be part of a team developing technology that is radically reducing carbon emissions and making energy systems more transparent and lower cost for society.

Our offices are in London but this role could be based remotely in the UK.

The opportunity

This role sits at the heart of our software development capability, working alongside experienced engineers, taking the lead in the creation of ground-breaking solutions geared to drive efficiencies in heating systems through the use of IoT and big data analytics. This includes the software and coding patterns to ensure scalability, as well as processes, deployment and automation in our CI/CD environment.

We value open source software and as such you will be an active member and contributor of the communities whose software we are utilising.

We are a friendly team who set ambitious goals, then work together to achieve them.

At its core this is a hands-on role spanning from high level architecture, subsystem design through to coding. As a senior member of the team you will be versed in multiple languages including C, Java or similar within a Linux environment.

We expect you can confidently write complex algorithmic code that works. Beyond that, you will be responsible for the design of our systems, and should be able to make good design decisions with limited information against an uncertain future.

Guru's data centre code is written in Golang, you'll contribute to that. Training will be provided, where needed, however experience in these areas is good.

Technical Lead | IoT | SaaS | Leadership | Technical | Software | Golang | Open Source | Coding | Java | Linux | Design | Architecture | Data Analysis

Essential Skills

Min 5 years within Senior / Lead position
Strong capability in multiple software languages
Previous end-to-end solution design / architecture
Strong empathy and the capacity to react calmly and efficiently, even when others are stressed
Excellent interpersonal and presentational skills, with the ability to communicate clearly in written and spoken English
Desirable Skills
Pragmatic approach to design and issue resolution

Comfortable working within an SME environment

About Company

A bit more about Guru:

Guru Systems develops intelligent technology to make energy systems more transparent, lower cost and lower carbon.

We deliver market-leading hardware and data analytics across heat networks, improving performance for developers, heat suppliers, customers and our planet.

Delivering low-carbon heat is one of the biggest challenges in the transition to a net-zero emissions future. Our technology helps to accelerate this transition by using AI-driven analytics to improve efficiency and change the future of heat for the better.

Transparency
Our technology gives complete visibility of heat network and other utility performance, helping you improve the efficiency of your network and fix problems early and reduce operating costs.

Lower cost
Our technology makes it easier to manage financial performance, allowing you to minimise debt risk through a range of billing solutions, while giving you the flexibility to choose which energy service providers you work with.

Lower carbon
Our technology drives improved network efficiency, delivering better carbon performance, while engaging customers with their energy use.

We're proud of our award-winning team and products, we maintain high standards, certified ISO9001, ISO14001, ISO27001 and Cyber Essentials Plus.

Why you should join us

At Guru Systems you can be part of a team developing technology that is radically reducing carbon emissions and making energy systems more transparent and lower cost for society.

Purpose
Have a measurable impact on the decarbonisation of heat for the benefit of the environment, society and the long-term future of our planet.

Innovation
Create and deliver a range of intelligent solutions to improve the energy efficiency and financial performance of heat networks, from IoT devices to data analytics and machine learning.

Team
Join a supportive working environment where your opinion is valued, dedication and continuous development are rewarded, new skills can be mastered and people are proud of their work.

While Guru's people are highly effective, we are also open-minded, curious and willing to own and learn from our mistakes. We prefer team players to lone heroes.

We care deeply about our clients and other stakeholders, because we know we can only fulfil our mission if they are delighted with our output.

75,000.00 - 85,000.00 per year
see job spec