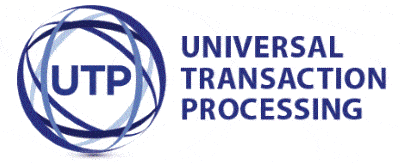 Technical Graduate Trainee - Fintech - UTP Merchant Services Ltd
Reading, HC
Technical Graduate Trainee – Fintech
Reading
Competitive + Benefits
The Technical Graduate Trainee Role
We are looking for exceptional, motivated and ambitious graduates to join our team who are willing and able to operate in a fast-paced environment as we continue to drive our business into new and exciting product areas.
Reporting into the Operations Manager, the role involves a series of placements in a range of departments which will fully prepare you for a supervisory or managerial role at the end of the programme. Each role will encompass a different aspect of the Companies operation including customer service, application processing, finance, fraud management, data analysis and logistics.
The programme is designed to help you reach your full potential and by the end of the programme you will be fully equipped to contribute to the success and ongoing growth of the business.
Requirements for the Technical Graduate Trainee Role
• A 2-1 degree (computer science preferred but not essential)
• Strong IT skills including Microsoft Excel at an advanced level
• Extensive knowledge of database design and operation (SQL preferred but not essential)
• A good understanding of API designs and the JSON data format
• A bright, hungry and driven personality, essential for working in this dynamic environment
• Natural communication skills both on the phone and in person
• The ability to approach problems in a thorough and logical manner
• Must be a quick learner, willing to learn new processes and procedures
• Living within a reasonable commute of Central Reading

If you feel you are suitable for our Technical Graduate Trainee position, please apply now.
Due to the nature of our business all prospective employment offers will be subject to a satisfactory disclosure from the Criminal Records Bureau in accordance with the Rehabilitation of Offenders Act 1974 and the Police Act 1997.