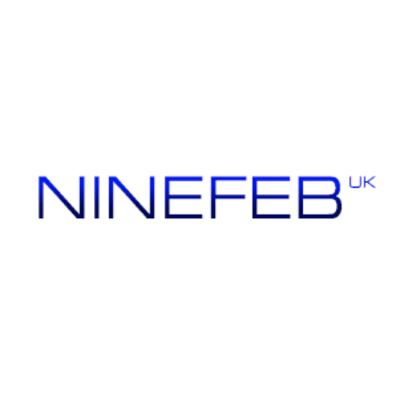 Technical Author / Writer - NINEFEB UK LIMITED
Knutsford, NW WA16 6AG
Technical Author / Writer
Knutsford, Cheshire
Upto £36k D.O.E
Pension, 25 Days A/L+ BH
Flexi-time (starts from 7:30-9:30am) & occasional WFH
Founded in early 2018, Ninefeb UK (part of the Ninefeb Group) utilises more than 40 years of combined experience within the Engineering sector, from both an author and end-user perspective. With this expertise, we provide technical documentation services for Mechanical Engineering firms and OEM transportation companies, within the private and public sectors.  We now have a fantastic opportunity for a Technical Author / Writer to join us. The successful applicant will help us continue to provide technical documentation services across many diverse engineering sectors. 
Technical Author / Writer Responsbilities:
Meeting customers and colleagues to discuss technology and authoring requirements

Defining/implementing writing styles, graphical standards etc

Writing the material clearly and concisely, making sure it can be easily understood

Editing, proofreading and quality checks

Testing the written material with the customer or end user

Creation of and maintaining trackers to allow managers or customer easy access to progress reports.
Technical Author / Writer required Skills & Experience:
Previous experience within a similar role

with w

orking knowledge

/

experience within

M

echanical

E

ngineering

E

xperience

d

in the creation of technical documentation

K

nowledge of engineering systems and skill

ed

in the design, development and implementation of technical information

K

nowledge of authoring tools, such as MS office, XML/DITA based authoring tools (

Framemaker

, Oxygen,

Arbortext

etc

)

and

Adobe Authoring Suite

A valid EU passport and flexible to travel to customer sites (UK or abroad) when needed

K

nowledge of other systems, such as E-learning tools

is

an advantage but not essential
To be considered for the role of Technical Author / Writer please submit your CV via today the APPLY BUTTON!
About us
NINEFEB was founded in 2012 as part of a management buyout. The company name NINE (9) FEB (February) came from the shared birthday of our two Managing Director's. In 2014, the Group expanded with a subsidiary, NINEFEB Personal Services.In 2018, the Group was further enlarged by the subsidiary NINEFEB UK, based in Manchester. NINEFEB is active with its companies in the fast-moving world of technology. We want to structure the important information of the world professionally and connect it. Information management at the highest level. Thus, forms the basis of all corporate success. Here, NINEFEB is your strongest partner. Security, flexibility, continuity and innovation characterise our cooperation.
34,000.00 - 36,000.00 per year
Pension, 25 Days A/L + BH, Flexi-time & occasional WFH