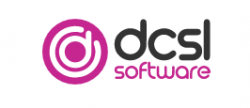 Technical Architect - DCSL SOFTWARE LIMITED
London, London SE1 8DJ
About the Job

DCSL Software Ltd is a multi-award-winning Agile Software development company and has a number of openings for experienced Technical Architects to join our rapidly expanding team based in our Farnborough and Central London offices.
You will be an expert Developer, comfortable mentoring and teaching others and leading technically complex projects. Logical, ahead of others with bleeding edge technologies and proficient with code reviews. Excellent database design skills, and understanding of coding implications associated with this, ensuring code is consistent with DCSL's style and patterns.
We are offering the opportunity to work on the latest technologies in the Microsoft stack and dealing with some of the biggest clients in the market.


The Company
DCSL Software is a leading UK software house, developing bespoke operational software, as well as SaaS solutions.
The team consistently delivers across all industries including established businesses and start-ups. The company works with many well-known household names and has over two decades of successful projects. The award-winning company is growing rapidly and is recognised as the top UK software house based on client reviews and industry recognition.
Successful candidates will be given numerous opportunities to be exposed to new tech, interesting and varied projects as well as continued opportunities for career development.


Duties
Core tasks include:
Understanding customer requirements, either via handover from Solution Architect or directly from the client where appropriate;
Providing reliable development estimates throughout the requirement/specification process;
Keeping Solution Architects updated with cutting-edge development tools and methodologies;
Producing a prototype/wireframe and/or writing user stories/functional specification documents to company standards within an agreed timeframe;
Leading technical aspects of complex projects, including code reviews and code architecture, ensuring the final product follows DCSL's style and pattern;
Managing with QA the design and execution of test plans and regression tests and generally ensuring the quality of the end product;
Accurately reporting the project status at weekly management meetings;
Managing multiple projects concurrently.
Mentoring and managing a technical team, teaching others how to do complex coding.
Occasionally the Technical Architect may have to:
Meet with customers to understand their requirements, but mostly this will be done by the Solution Architect;
Participate in pre-sales activities;
Travel to meet customers.

Essential Skills
Candidates must possess the following skills and experience:
Expert knowledge of .NET (core), C#;
Exceptional hands on experience of ASP.NET (core) WebApi and MVC;
Deep experience and in-depth knowledge of ORM systems such as EF (core), Dapper, nHibernate, etc;
Comprehensive knowledge and use of modern Javascript development: frameworks such as Vue.js, React, Angular; Build tools/task runners such as Webpack, Gulp, Grunt;
Good understanding of HTML5, CSS;
Expert knowledge of SQL Server, TSQL, Stored Procedures and generally a very good understanding of relational databases;
An understanding of Xamarin and mobile application development;
Very strong and up to date understanding of Cloud environments (Azure, AWS, Google, IBM, etc), and related services/technologies;
Working knowledge of Agile and particularly Scrum;
Knowledge of good testing practice, automated and manual.
The Role also requires:
Strong communication and interpersonal skills;
An ability to explain technical details/limitations clearly to customers;
Pragmatism when faced with issues;
Excellent collaboration skills and the ability to keep teams moving forward;
An awareness of the project budget and commercial constraints;
Superior development skills and the ability to identify reusable code opportunities;
Handling customer interactions with patience and calmness. An understanding that technical knowledge is different between you and them, and that they may become frustrated.

Location
Candidates have the option to work in our Central London or Farnborough office (within an hour's commute of Kingston-Upon-Thames, Guildford, Basingstoke, Camberley, Woking, Aldershot, Bracknell, Fleet, Staines-Upon-Thames, Weybridge, Reading, SW London, and Maidenhead).

Salary and Benefits
Competitive annual salary dependent upon experience, with additional benefits, including:
25 days holiday (plus Bank Holidays)
Employer matched contributory pension scheme
Healthcare scheme
Tastecard Plus membership
Cycle to Work scheme

Why Join DCSL Software?
Opportunity to work on full life cycle development projects that are fast paced, interesting and technically challenging
Work with the latest technologies in the Microsoft Development stack (i.e. .NET Core).
Join a growing organisation to work with established IT experts to ensure your full potential
As a Microsoft partner DCSL support your professional development and will assist you in gaining or updating relevant Microsoft qualifications (i.e. MCP, MCPD, MCAD & MCTS)
Work with Blue Chip clients, creating software to a great standard.
Visit our website to find out more about what it's like to work at DCSL Software. https://www.dcslsoftware.com/about-us/meet-the-team/careers/ 
Holidays
Work From Home
Childcare
Employee Events
Employee Referral Program
Flexible Schedules
Game Rooms
Maternity/Paternity Paid Leave
Medical, Dental and Vision
Paid Holidays
Parking
Professional Development

Competitive annual salary plus additional benefits