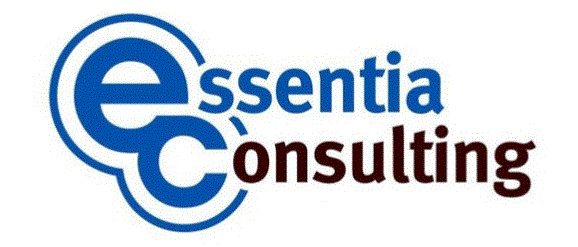 Technical Advisory - Banking - Essentia Consulting
Birmingham, MID B46UD

My client a leading Consultancy based in London are looking to add experienced hires to their Banking Advisory team. You will have the following experience:

Minimum 4 years of post-qualification experience in accounting and/or auditing with at least 2 years in technical accounting.
Significant experience in accounting/auditing within financial industry, particularly around application of IAS 39 and credit provisioning preferably in Banking.
In-depth understanding of how IFRS 9 standard impacts our clients, primarily financial institutions.
Good understanding of issues and challenges facing the finance functions of financial institutions.
Excellent understanding of leading practices for financial management / financial processes / trends in finance.
Experience in running accounting change project.
Experience in business development, as well as proposal writing and presenting to clients.

Our team provides a wide range of accounting advisory services including the following:

Technical accounting support on accounting and regulatory change projects such as IFRS 9, IFRS 15, IFRS 16, UK GAAP, FINREP, Pillar 3, Brexit.
Accounting advisory on transactions and financial reporting such as on-call accounting advisory, design or review of accounting policy manuals and financial statements.
Accounting advisory with respect to business structuring.
Providing subject matter expertise support on multi-disciplinary Finance transformation and Deal advisory projects.
Audit support on technical accounting queries related to financial instruments.
Providing high quality and practical training and education for external and internal audiences.

Your responsibilities as a Senior Manager in the Accounting Advisory team will include:

Leading the delivery of live accounting advisory client engagements and leading technical accounting work streams of larger multi-disciplinary engagements.
Providing subject matter expertise on technical accounting as well as practical implications relating to new accounting standards.
Reviewing technical accounting and risk interpretations related to new accounting standards prepared by clients (e.g. IFRS 9, IFRS 15, IFRS 16), provide challenge and recommendations.
Leading client and internal workshops and training.
Driving KPMG's propositions/client offerings and assisting in the responses to client RFPs, with a primary focus on financial services (in particular banking clients).
Writing and reviewing client reports based on analytical exercises (e.g. review of clients' technical accounting decisions, stakeholder interview) to present findings and recommendations.
Respond to clients' and audit teams' ad-hoc accounting queries related to financial instruments
Managing and mentoring engagement team members.

Qualifications:

Qualified accountant (ACA/ACCA is preferable).
Strong technical knowledge of accounting standards related to financial instruments and/or relevant to Financial Services clients (IAS 39, IFRS 9, IFRS 7, IFRS 13, IAS 32, IFRS 16, IFRS 15) and crucially the practical application within the banking industry.
Good analytical skills in relation to impairment techniques.
Strong people manager with the ability to lead teams and develop others.
Strong communicator with a proven record in building strong and lasting client relationships.
Excellent project management with a proven track record in delivering high quality programme, project or assignment outputs.
Ability to lead and manage accounting change client engagements with no supervision (e.g. IFRS9, IFRS 15, IFRS 16).