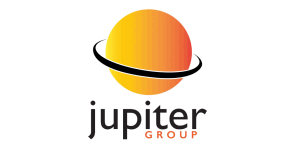 Technical Account Manager - Smart Recruit Online
Newport, MID TF10 7DW

Are you an experienced Account Manager with a knowledge of fresh produce sales?

Jupiter Group are one of fastest growing and exciting businesses within the fresh produce industry. The company have customers and suppliers across the world with ambitious plans for growth.

Privately owned with continually strong financial performance Jupiter Group are looking for a Technical Account Manager to join the company.

What will I be responsible for?

Reporting to the Technical Director, the role will work alongside the Sales team developing technical relationships with Customer representatives across multiple accounts and countries. You will provide a Technical service to our Customers, Account Managers and the Technical team to assist them to meet sales, profit and other targets. You will set and maintain quality standards to enhance their brand and customer expectations. The person in role will apply our brand guidelines and values to positively contribute to the overall vision and mission of the company.

What do I need?

As our ideal Technical Account Manager, you will have proven experience of customer relationships management. You will also have the following skills and experience:

Educated to Degree level in Science, Agriculture, Food Science, Manufacturing, Engineering or similar.
Proven leadership and management skills.
Experience of customer relationship management.
Fresh produce experience is essential.
Ability to travel within the UK and abroad at short notice to prepare suppliers for auditing and conduct technical visits with customers
Lead auditor qualification and/or significant experience of supplier auditing.
Understanding of UK and EU legal framework regarding food and pesticides.
Excellent communication and influencing skills, the knowledge of a significant second language would be advantageous
Ability to react quickly in difficult technical situations, traceabilities, unannounced visits, but also the ability to think strategically and work towards achieving the company mission.
Knowledge and experience of Risk assessment, HACCP, TACCP, VACCP, customer specific requirements and quality management systems.
Understanding of Microbiology, micro testing and results interpretation and trending.
UK Driving license. Driving in the UK and abroad is required.

Rewards & Benefits

In return for your hard work as a Technical Account Manager, you will be entitled to a competitive salary and a great range of benefits including:

21 days holidays + Bank Holidays
Performance Related Pay Incentive Scheme
Role relevant training
Franklin Covey training
Relaxed Dress Code
Relaxed Multi Cultural environment
Walking distance to local amenities
Informative staff app with localised benefits
Full domestic kitchen on site for all employees to use
Annual group wide social event

If you have the skills and experience to excel in the role of Technical Account Manager, we want to hear from you! Please click APPLY below to register your interest.

40,000.00 - 45,000.00 per year