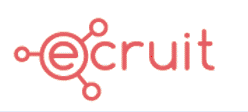 Account Manager - DG Partnership
London, London
Account Manager – Competitive Salary – London, UK (opportunities for flexible working)
The Role
We are looking for an Account Manager to join our award-winning Account Management team and build amazing relationships with our clients, promoting our newly developed CMS and provide industry leading insight and advice.
As the first point of call for your clients, you'll be dealing with day to day enquiries, but your focus will be on proactively finding solutions to clients' every-day challenges and consulting them on how to get the very best out of the ASP product suite. This is an exciting opportunity to develop your career.
The key responsibilities of an Account Manager include, but are not limited to:
•Achieving company growth and hit sales targets, reporting figures daily to team leader
•Hitting targets for outbound sales calls and conversion rates (reporting figures weekly via sales data sheets)
•Identifying and targeting new business via telephone prospecting
•Managing client accounts, building strong, long lasting customer relationships by partnering with them and understanding their needs
•Performing market research, identifying new product requirements from customer feedback
•Coaching and training clients to get the best out of our products
The Company
ASP are a global leader in event technology with offices in London and Las Vegas. We design and build websites for over 300 events & exhibitions around the world, with the focus of helping our clients grow their shows. ASP is a dynamic global organisation that is at the cutting edge of technology.
We provide world-class websites and website design and an event focused CMS – SHOWOFF™. This content management system has been specifically built for the events industry by our brilliant team who have years of online and event experience. Our goal is not only to provide world-class websites but also to deliver a trusted method for organisers to measurably grow their event attendance.
The Person
The key skills and qualities of an Account Manager:
•Minimum of 3 years' account management experience with face-to-face client experience with proven ability of delivering revenue growth in a portfolio; experience and contacts in the events industry is highly desirable, but not essential
•Excellent and natural communication skills (written, verbal and face-to-face) combined with a commitment to providing great client service and building relationships
•Experience using a CMS; experience using Zendesk and/or Salesforce beneficial
•A good knowledge of websites and UX with a basic understanding of integrations and API's, with a healthy technical knowledge and the ability to learn quickly
•A professional, can-do and conscientious attitude, able to manage your own time and prioritise tasks efficiently
•Outgoing and friendly personality, and a believer in and supporter of our company values
If you are keen on joining this exciting, forward thinking company and taking the next step in your career, then please click the apply now button to find out more.