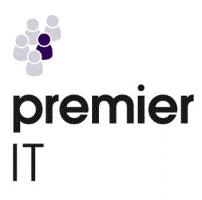 Tech Support Analyst - Premier Group
London, London
Job Title: Tech Support Analyst
Start Date: ASAP
Salary: £30,000 - £35,000
Location: Central London
This is an opportunity for a Tech Support Analyst to join an exciting opportunity with a very unique company. The Tech Support Analyst will be joining a small team with exposure to both MAC and PC. The individual should have an excellent knowledge of Adobe InDesign as well as a great personality as you will be part of a close working team.
The Tech Support Analyst will have the opportunity to develop their role within the company and will benefit from full management support.
Criteria:
•Excellent knowledge of Adobe InDesign and InCopy
•Excellent skills for both MAC as well as PC
•Excellent grammar and speech
•Previous experience in IT Support

Responsibilities:
•Provide remote support to clients
•Provide basic onsite product training to clients
•Respond to general emails and phone calls
•Available for on-call support on a rotating basis

If this sounds like the ideal role for you, please send through your up to date CV and expected daily rate.
 
Equally, if there is anyone you know who would be a suitable fit, we at Premier have a competitive referral scheme of up to £500 for all successful candidates placed.
£30,000.00 - £35,000.00 per year