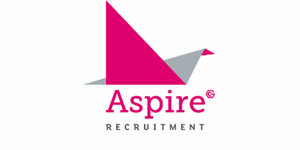 Team Support Coordinator - Aspire
Manchester, NW m1
Team Support Coordinator
Manchester
Up to £21,000
Agile Working
( 6 month rolling contract )
Job Purpose:
My client is a large non-for profit organisation who are looking to onboard a Team Support Coordinator to assist and support both the Service Manager and remote based team in the day-to-day running of the Service.
Key Responsibilities :
 Dealing with enquiries (calls, correspondence, web, email, face-to-face etc.), ensuring eligibility checks are undertaken where appropriate, and effective handling of such enquiries by colleagues and partners.


Allocate clients to appropriate advisor within 48 hours of receiving the lead; coordinate and support visits from clients, partners, funders etc. including meeting schedules and travel arrangements.


Utilise CRM and similar systems to refer clients to in-house and partner services


Handle data and information (enquiry, referral, service use etc.) accurately, effectively enter this into CRM and other databases as well as websites and information portals.


Interrogate, analyse and report on data systems to support, and input to, management information.


Support the promotion of services/events to clients and partners.


Support the organisation of seminars, conferences and workshops, ensuring the effective administration of such events including promotion and venues, and delegate registration, attendance and feedback.


Support the administration of events and meetings including room bookings, meeting papers, refreshments and minute/note taking.


Receive applications for programmes, grants, subscriptions etc., following procedures including the processing of client/customer information and related financial transactions.


Obtain, collect, accurately record and effectively report service performance and impact data, following procedures so as to comply with contract and funding requirements and timetables.


Produce management information reports in line with business requirements and timescales as well as in response to ad hoc requests; support managers to prepare reports to the senior team, Boards and partners/funders.


Undertake accurate and timely financial administration including raising purchase orders and sales invoices, processing of invoices and claims and financial period reconciliations and reporting.


Monitor, including through visits, suppliers and contractors to monitor performance and ensure contractual evidence is in place.


Monitor the delivery and progress of contracts and projects and provide associated management information.


Desk-research, compilation and dissemination of information to colleagues, partners and clients.


Essential Skills:
Logical eye for detail


Able to integrate data and CRM systems to produce performance management data


Excellent planning and organisational skills.


High level written and oral communication skills.


Sound professional judgment and the ability to handle competing priorities.


£19,000.00 - £21,000.00 per year