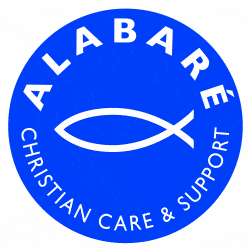 Team Leader - Homelessness - Smart Recruit Online
Salisbury, SW SP27RS

Would you like to join an award-winning, accredited charitable organisation, who works closely with vulnerable people to help them achieve a fulfilling life? We provide housing-related support for homeless and vulnerable people, assisting them towards living independently.

We are committed to the safeguarding of children and vulnerable adults. The successful applicant will be subject to an advanced DBS check. We strive to be an equal opportunities employer.

We believe that all employees are the heart and soul of us. We want to invest in you, to ensure that you feel valued as we believe happy staff equals a happy workplace and this will contribute to a successful Charity.

Why not apply join our Team today and you could not only be part of a fantastic Charity but also receive the staff benefits listed below:

24 days holiday increasing to 29 days with over 5 years' service. Bank Holidays are in addition to this.
Comprehensive Induction Training.
Access to award-winning training and development - My Learning Cloud.
Generous sick pay when 6-month probation is completed.
Free access to round the clock employee assistance program for advice and support Via Mindful Employer Plus.
Accredited Disability Confident Employer.
Staff Work Perk.

We require a Full-Time Team Leader to work within the Homelessness South Supported Housing Project based in Salisbury. You will assist the Senior Service Manager with the supervision and coordination of the work of the service to ensure compliance with the requirements of the funder and with Alabare's internal audit process.

You are required to have common sense, have a calm approach, possess people skills and be firm but fair, if you have these skills, please apply and join a fantastic professional team!

Experience of working in a homeless service and working with vulnerable adults with complex needs would be an advantage.

You will be contracted to 37.5 hours per week required over 7 days, you are required to flexible.

Hourly rate £11.60 rising to £11.85 with an annual salary of £22,620 - £23,107.50.

Key Performance Objectives:

To assist the Service Manager, with the supervision and coordination of the work of the service.
To ensure compliance with the requirements of the funder(s).
To act as the primary point of contact/referral for the project(s), & co-ordinate allocations.
Provide support for the team to facilitate a co-ordinated approach on a day-to-day basis.
Some of the operational duties include:
On a day-to-day basis to oversee the performance of the services, YP supported housing acting as the main point of contact for the team.
Stay abreast of developments in best practice, legislative and other changes, and integrate them into day-to-day work and the development of strategies and plans.
When required, to chair team meetings, ensuring that minutes are taken and disseminated and that there is regular attendance from all staff.
To assist the Service Manager to identify areas of training need and co-ordinate in-house training for the team or signpost staff to appropriate providers.
To make recommendations to the Service Manager or Operations Manager about the best use of resources.
To produce verbal/written reports as directed by the Service Manager or Operations Manager.
To directly line manage project staff and volunteers as directed by the Service Manager.
With the Service Manager, monitor staff performance, provide them with appropriate supervision and support and ensure their continuing personal and professional development.
To work with the Service Manager and Operations Manager in the setting and monitoring of budgets for bother services and appropriate annual performance targets.
Keywords: Support Worker | Young People | Team Leader | Charity | Training | Management
Essential Skills
Understanding the needs of homeless young people.
Understanding of current thinking in good practice in supporting people with complex and challenging needs.
Understanding of Health and Safety, Fire and other statutory legislation.
Be willing to embrace the Charities shared values and actively promote them in service delivery.
IT literate.
Understanding of needs & risk assessment and the support planning process.
Knowledge of relevant legislation and quality assurance standards.
Ability to, prioritise and to meet agreed deadlines.
An appropriate qualification or willingness to work towards - i.e. NVQ Level 3 or equivalent.
Experience of supported housing services, including housing management.
Articulate and motivational communicator both orally and written.
Experience of effective supervision, support and development of staff.
Desirable Skills
Experience developing and maintaining a successful working relationship with other agencies both statutory and independent.
Experience of recruitment and selection of staff.
About Company
We have some of the most dedicated and enthusiastic staff and volunteers that you could ever meet - and if you're interested in helping vulnerable people to achieve their goals, there could be a place here for you too.
11.60 - 11.85 per hour
see job spec