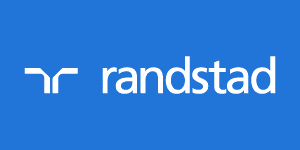 Teacher Special Needs 16 Plus - Randstad Education
Mitcham, London CR44BE
Special Needs Teaching is a niche skill set, not to mention a noble art of helping those who without you would never have an academic chance in life. If you are looking for your next permanent opportunity then please keep reading and apply now...
This specialist school for young people with Autism and disabilities offer a safe environment for all pupils to learn and develop in life. The school educate and inspire students to excel and lead brilliant lives. They are encouraged to learn skills that they can use in life, such as looking after their own vegetation and learning how to oversee the whole process for different plants and foods. They are also encouraged to feed and look after the friendly animals outdoors to teach them empathy and responsibility.

Benefits for you:
Easily accessible from local train stations
Suitable for NQT's
Parking
Permanent opportunity

What are your responsibilities?
Ensure high-quality learning takes place in all classes
Set homework on a regular basis and manage behaviours that challenge
Support the Leadership team in growing pupil attendance
Assist in the development of the School Improvement Plan and its review mechanism
Be a role model to learners with disabilities
Think outside the box to produce results
Support in the Pupil Premium Strategy to improve literacy, numeracy and other key areas
Work successfully with the team

What is required?
SEN specific experience with post 16
QTS or equivalent
Full-time availability from September 2020
A true passion and desire to develop a successful career in a specialist SEN School
If you have the experience and want to challenge yourself further, please get in touch. After telephone application, we'll be interested in arranging a video call. Help young people transition successfully and watch your career flourish - call me now!
Sandip Ghattaora
0203 870 6353
07920 523 613
Recruitment Specialist London
27,000.00 - 40,000.00 per year