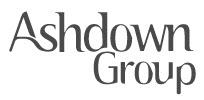 Tax Associate - Ashdown Group Ltd
Wimbledon, London
Based near Earlsfield/Wimbledon, an accountancy practice is expanding its footprint and requires an additional Tax Associate to join their team. Already employing 40 professionals they offer forward-thinking solutions to a wide range of multi-disciplined customers.
By utilising the latest cloud-based solutions and a modern work formula, they provide services to meet the increasing needs of SME businesses; they provide accounting support beyond statutory annual accounts.
At this vibrant and fast-growing practice, close to Wimbledon Park station on the District Line (and with on-site parking), you will have the opportunity to work with a variety of clients across a range of industries.
As a Tax Associate, you are responsible for the preparation of returns and accounts within personal tax. You will manage your workload to ensure that you deliver to deadlines and against client expectations. You will form part of the tax team within the accountancy function.
Your responsibilities, in brief, will focus on taxation:


You will create accurate, neat and comprehensive working papers from client records (including incomplete recordsets)


Collate income tax information and prepare self-assessment tax returns.


You will liaise with HMRC to resolve queries, working closely with your managers and other members of the accounting department.


To be suitable for consideration you must:


Have sound personal tax knowledge, gained in practice


Show proven technical knowledge and understanding of key tax elements


Be ACCA/ACA qualified


Be able to use IRIS, or similar for accounts production and personal taxation


Have a proven understanding of income tax and self-assessment for individuals, sole traders and partnerships


Possess a basic understanding of capital gains tax


Have confident written communication


The company are renowned for the investment they are willing to make into their team and the career development of their existing employees. The starting basic for a Tax Associate with the above experience is between 35,000 and 40,000. This salary can rise in line with the delivery of your performance objectives.
Beyond your role as a successful Tax Associate, there are options to further your studies by undertaking a supported CTA qualification to grow into a client-facing, portfolio management role and progress within the tax department.
To send your CV, click on the apply button and, if asked, complete the consent registration form on the Ashdown Group website.
£38,000.00 - £42,000.00 per year