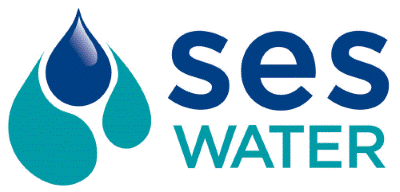 Systems Technician - Web Recruit
Reigate, HC
Systems Technician
Working at sites in the Cheam/Woodmansterne area

If you have experience of working in the water or a related process industry, this is a great opportunity to develop your career with a business that recognises and rewards their people.

About us:

Our vision is to be an outstanding water company delivering service excellence and we believe our people are integral to helping us achieve our goal to ensure that we deliver a high-quality service that is reliable and resilient. Our plan for the future is to ensure the services we provide are fair, future-proof, good for the planet and utilise smart technology. Water plays a role in all our lives. It's an essential service and one that we are proud to deliver to our customers and communities.

We don't just want to be proud of what we do, we also want to celebrate how we do it. We are an inclusive environment that values community, and your contribution to delivering our Business Plan over the next 5 years and our 5 pledges to our customers is vital. We aren't just recruiting for experience - potential, fit and values are fundamental to building and developing our team. We want you to develop, grow and exceed and enjoy working at SES.

SES Water supplies 160 million litres of fresh water to over 735,000 people across Kent, Surrey and South London every day.

With a rich history dating back to the mid-19th century, we began by supplying water to individual parishes before merging and expanding throughout the next 150 years until today. We now maintain over 2,000 miles of water mains and manage eight treatment works, 23 pumping stations and 31 reservoirs and water towers.

Why you should join our team:

This is a brilliant opportunity to take on an engaging role where you'll have autonomy and the flexibility to manage your own workload.

Innovation is at the heart of what we do, and you will have the chance to work with a host of diverse technologies in a great team culture that encourages collaboration.

We have an outstanding learning and development programme, so you will be supported to build on your existing expertise and realise your full potential.

We value our staff and like to promote from within. This role has the potential to progress to engineer/management level, or into other positions within our Operations or Engineering Departments.

The role:

- Salary of circa £40,000 per annum
- Paid overtime 
- Car allowance
- Up to 10% employer contribution towards Aviva's Group Personal Pension Plan
- Free on-site parking or in local area
- Working hours: 37.5 hours per week 
- As part of the Systems Team, the candidate will be expected to provide out-of-hours support on a rostered basis as well as standby duty (1 every 6 weeks)

As a Systems Technician, you'll maintain our instrumentation, control and SCADA systems in line with ISO 9001:2008 quality system procedures.

Reporting to the Systems Manager (Production) and Treatment Works Manager, you will:

- Carry out routine maintenance and investigate, diagnose and rectify faults in ICA systems
- Ensure that operations staff are kept informed of work being carried out
- Help to supervise contracted labourers and trainees
- Maintain accurate records

Other organisations may call this role Maintenance Technician, Water Systems Technician, Maintenance and Repair Technician, Site Maintenance Engineer, or Maintenance Engineer.

About you:

At SES Water, we recruit based on potential, values and fit, rather than just experience and qualifications. We're seeking a Systems Technician with:

- The ability to work on your own initiative
- A reliable and flexible approach
- Good problem-solving skills
- Experience of working in the water or a related process industry, working with SCADA, control and instrumentation systems
- A full driving licence

The benefits:

- Life assurance
- Bonus scheme
- 23 days' holiday per year, increasing to 27 with service
- Give as you earn scheme
- Financial education, savings and personal loans through Neyber
- Aqualibrium - our wellbeing programme including Mental Health First Aiders and free annual comprehensive health checks
- Simply Health Cash Plan, Surgical Choices and Rewards
- Confidential crisis support, counselling and legal advice
- One day paid volunteering a year
- Discounts with our subsidiaries and Garage

This vacancy is being advertised by Webrecruit, who SES Water work in partnership with. The services advertised by Webrecruit are those of an Employment Agency. We are both equal opportunities employers, value diversity and are strongly committed to providing equal employment opportunities for all employees and all applicants for employment.

What's next?

If you are seeking your next challenge as a Systems Technician, select the apply button shown to be brought through to the application process.
40,000.00 - 40,000.00 per year
Benefits: