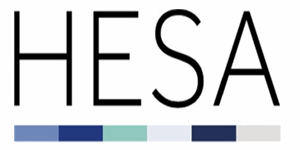 Systems Engineer - Higher Education Statistics Agency
Cheltenham, SW GL501HZ
An exciting opportunity not to be missed! Higher Education Statistics Agency (HESA) is looking for a Systems Engineer to join our team based in Cheltenham. You will join us on a full time, permanent basis and in return you will receive a highly competitive salary of £29,370 - £38,000 per annum.
About Us:
We are HESA, the UK's body of expertise for data and analysis about universities and colleges. Our mission is to advance education by promoting deeper understanding of the value that higher education delivers to individual students, wider society and the economy. Our data and insights are used to determine university funding, shape higher education policy, support student choice and drive enhancement to the quality and effectiveness of higher education. We work to the highest standards in an education sector that leads the world. This is a time of great change in the UK higher education sector, and consequently for HESA, as we take a central role in supporting significant changes in policy and regulation that seek to further enhance student experiences and outcomes.
We are looking for a Systems Engineer to design, test and implement technical solutions within the IT engineering team on full-lifecycle changes to both on-site and cloud platforms in line with overall systems architecture and security needs. You will be able to demonstrate experience of managing and implementing Azure PaaS and IaaS and have experience providing, configuring and supporting web servers (IIS) and App Services as well as associated infrastructure such as load-balancers, firewalls, network resources and databases (MS SQL/AzureSQL). 
Key responsibilities of our Systems Engineer include:
- Work with the Lead Systems Engineer and Business Systems Manager to understand business requirements and translate them into system requirements
- Work with other members of the Engineering team to translate system requirements and top-level architectural designs into detailed system
- Work with and develop good relationships with all parts of the business to successfully understand their needs
- Work with other members of the Engineering team to implement detailed system and component designs
- Works with IT Operations team to define and document the operational procedures needed to operate and monitor new and changed systems and components
- Orchestrate or advise on changes raised by the Operations team with regard to capacity, performance, availability, maintenance and other operational metrics
Essential skills & experience of our Systems Engineer:
- Enjoy working in a fast-paced, growth environment and be comfortable with juggling different projects at the same time
- Have demonstrable experience provisioning and supporting Windows servers, Active Directory, Group Policy, DNS, VLANs, firewalls and VPNs
- Ideally have experience of scripting and automation using PowerShell and ARM templates as well as virtualisation (VMWare) and SECaaS (Cloudflare) technologies
- Have a growth mindset and be a problem solver
- Have a development language such as PHP or C# coupled with a working knowledge of SQL would be a distinct advantage
Benefits of becoming our Systems Engineer:
HESA's bright and modern offices are right in the heart of Cheltenham, situated on the Promenade – the proximity to the shops, cafes and bars make this an attractive location and provide opportunities for socialising. 
We offer an attractive package with initially 22 days leave, increasing to 27 days, plus bank holidays and extra Agency shutdown at Christmas; flexible working including remote and home working options; pension scheme and occupational health support. 
If you have the skills and experience, we require for this role and are looking for a new challenge then please click 'apply' today to become our new Systems Engineer, we'd love to hear from you!
Application forms should be completed via our recruitment portal; It is planned that any suitable candidates will be interviewed at the earliest possible opportunity.
No Agencies please.
£29,370.00 - £38,000.00 per year