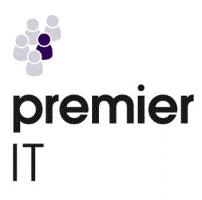 Systems analyst - Premier Group
Bedford, HC MK430
Role: Systems Analyst
Skills: - Database Development and Administration, SQL & Oracle, 2nd and 3rd Line Application support, CSS, HTML v5, JavaScript or JQuery.
I have a client based in Bedford who is looking for a Systems Analyst who has experience with Database Development and Administration, SQL & Oracle, 2nd and 3rd Line Application support, CSS, HTML v5, JavaScript or JQuery Skills on a Permanent basis.
Our Client is offering the successful Systems Analyst a salary up to £40,000 based on experience.
This Client is within the Higher Education Sector, so having a High level of Education is desirable or having career experience in Schools, Colleges or Universities are also a bonus.
Skills and Experience Required
-        Excellent communication and people skills
-        Database Development Skills
-        SQL & Oracle Skills
-        2nd and 3rd Line Application support
-        Desirable Skills: CSS, HTML v5, JavaScript or JQuery
If this Systems Analyst role with experience of Database Development and Administration, SQL & Oracle, 2nd and 3rd Line Application support, CSS, HTML v5, JavaScript or JQuery Skills opportunity is of interest then please forward your CV along with references and salary expectations and I will endeavour to contact within 2 working days to discuss further.
Please Note: If this Systems Analyst opportunity is not of interest and you know of anyone whom it may be suitable for then please forward this on as our client is looking to interview ASAP.
£35,000.00 - £40,000.00 per year