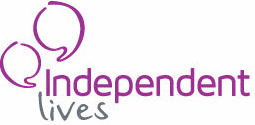 Support Worker - INDEPENDENT LIVES (DISABILITY)
Worthing, Southern
Job Title: Support Worker
Location:       Worthing     
Hourly rate:       £11 
Reference:        DP1811  
Hours/shifts: 5 days a week for 34 weeks of the year. Then on college holidays for 18 weeks you would be working 2 days a week in.

Summary
Hi, I'm Andy. I have a Learning disability and a physical disability. I live at home, with my family in Worthing.
I am looking to employ my own P.A., to help me attend Chichester college.
You would be paid for 29.5 hours per week at £11 per hour to support me.
You would come to my home, help me get ready for college, drive me there in my own car, support me through the day and bring me back.
You would need to have some experience in people with Learning Disabilities, personal care and hoisting.
You would be part of a team at college and receive support and training in the role of P.a.
You would be working 5 days a week for 34 weeks of the year. Then on college holidays for 18 weeks you would be working 2 days a week in.
The hours though, are averaged over the year for monthly pay. So you would be paid 29.5 per month.

I do have a really wicked sense of humour, which ads to the fun, of being with me.
I love i pads, computers, all kinds of technology.
I'm also a big Brighton and Hove, football fan.
Driving is an essential requirement, of the post. You would need to have a clean licence
 Please mention Andy's name, when you reply.
Other Requirements 
 Must have a UK driving licence 
 
All applicants must be willing to undertake an Enhanced Disclosure & Barring Service check
Successful applicants will be entitled to Holiday pay and will be issued employment contracts.

Description
Typical duties

Social
• Accompanying and assisting employer on shopping trips when required
• Accompany employer when accessing social and leisure activities, including to swimming.
• Accompanying employer to doctors/hospital appointments when required
• Accompanying to social meetings eg friends, family
• The above duties will involve driving the employer in the PA's car, lifting the folding wheelchair in/out of car, pushing the employer's wheelchair when out.

Person specification
The successful applicant will be:
Respectful of the employer's privacy and confidentiality
• Reliable with good time-keeping
• Able to both follow instructions and work on own initiative
• Fit and healthy to undertake the required duties
• Patience and possess excellent interpersonal skills
• Honest and cheerful
• Creative
• Able to speak and read English to a reasonable standard
• Legally permitted to work in the United Kingdom
• Able to work at all times to high standards of Health & Safety
Previous experience preferred but this is not as essential as a kind and common sense approach to these roles.