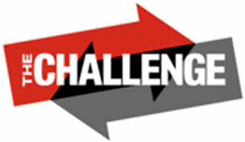 Support Worker - The Challenge Network
Multiple locations
Support Worker

Enable a young person to have the summer of a lifetime - flexible paid roles throughout June-September 2019 with NCS!

Salary: £1,472 - £1,880 per 14-18 day role

Location: Greater London, Surrey, Bucks & Berks, West Midlands, Yorkshire, Greater Manchester & Lancashire.


About the role

Join The Challenge, the UK's largest provider of NCS, and assist a young person with additional support needs through our summer youth and community programme.

NCS (National Citizen Service) is a government-backed initiative wit a mission to equip 15-17 year olds with the confidence, skills and support they need to make a real difference in their communities.

We strive for the NCS programme to be as inclusive as possible, providing additional support and resources to improve accessibility for young people with SEND, behavioural, emotional and/or physical needs.

Support Workers are 'matched' to a young person wit additional needs throughout their entire NCS journey, assisting and motivating them to participate to their full potential and get the most out of the programme. Depending on the Support Worker's past experience and skills, they will be providing assistance for learning & engagement (SEND), mental health, physical disabilities. behavioural support, and/or personal care.

Other responsibilities include:


Pastorally caring for the young person, ensuring their consistent health, safety & support on the programme.
Working with the Team Mentors to ensure that the assigned young person fully integrates into their team.
Adapting activities and curriculum sessions to make them accessible for the young person.
Consistently completing the young person's Support Plan throughout the programme.
Person Specification


Extensive experience of directly supporting people with additional needs.
Ability to adapt activities or sessions to make them accessible for a range of needs.
Ability to understand and follow safeguarding and health & safety policies.
Ability to work proactively & independently, within a larger staff team, in order to achieve the best results for the assigned young person.
This partly residential role is perfect for a confident, compassionate and high-energy individual, with extensive experience of supporting a range of access needs. This role may require long working hours and night shifts during the residential weeks of the programme.



The Challenge is committed to safeguarding children and young people.  All post holders are subject to appropriate vetting procedures and a satisfactory Disclosure and Barring Service check.

Read the full job description at https://ncs.the-challenge.org/jobs/short-term-summer-roles/support/ncs-support-worker /
£80.00 - £124.00 /per day
£1,472 - £1,880