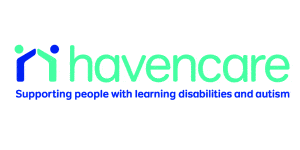 Support Worker - Havencare
South Brent, SW
Support Worker

Location:

Deanbrook, South Brent

Salary:

£8.31 per hour

Job Description:

Havencare (South West) Limited are proud to be recruiting for a Support Worker to join our team providing core support for people with learning disabilities.

We are currently looking to recruit support workers to assist 4 ladies with learning disabilities and complex needs, living in the friendly village of South Brent.

Working as part of a team, you will be enthusiastic and motivated to deliver outstanding person-centred support.

Respect, dignity and choice are key aspects of the support you will offer to enable the ladies to enjoy their home and local community.

Daily support needs include personal care, meal preparation, home support, and leisure & social activities.

If you would like to join us in this rewarding role you will need to be able to:

- Work with Support Plans that are tailored to the individual's likes and dislikes
- Support people to engage in meaningful activities in everyday life and access the community
- Promote independence and maintaining life skills
- Motivate individuals to achieve their goals
- Build strong relationships through excellent communication skills and shared interests, whilst maintaining solid family connections

In return, we will:

- Train you to ensure you have all the skills you require to succeed, as well as providing ongoing training and development
- Offer contracted hours to suit both the people we support and your circumstances
- Offer holiday accrued for hours worked (28 days pro rata equivalent)
- Provide Career Development opportunities

Full, part time and casual opportunities are available over 7 days a week, 24 hour rota.

Experience preferred but not essential as a range of training is provided.

A driving licence would be an advantage.

Deanbrook is situated approximately 15 minutes off the A38 from the Marsh Mills roundabout

To apply for the role of Support Worker, please apply via the button shown. This vacancy is being advertised by Webrecruit. The services advertised by Webrecruit are those of an Employment Agency.

Support Worker, Residential Support Worker, Care Worker, Carer, Care Assistant, Healthcare Assistant, Autism Support Worker, Support Team Assistant, Day Support Worker, Personal Care Assistant, Social Care Worker or Social Worker.