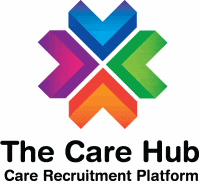 Support Worker - Nights - Aspens - Sussex
Bexhill, Southern TN402
Night Support Worker
Service/Location: Wentworth, 17 Wentworth Close, Bexhill, East Sussex, TN40 2PQ
Are you an experienced night support worker looking for a new challenge?
Do you have experience supporting people with Autism / Learning Difficulties / Mental Health? 
Are you passionate about delivering a person centred service & seeing people reach their full potential?
If so then this could be the fulfilling job you are looking for so please read on:
Wentworth is a purpose built modern bungalow and home for 4 service users with different and fantastic personalities. We have a fun dynamic team who really care for our service users and we are looking for new team members who can help us constantly improve. 
Our service users can be very challenging so we provide specialist training and support for our staff including Epilepsy with Buccal Midazolam training, PBS, NAPPI, Medication and Autism training.
The nights can vary from sometimes busy to other times quiet depending on the needs of our service users. You would be expected to perform personal care, toileting, check in on service users regularly and complete a domestic and cleaning rota. Handover and all paperwork would also need to be completed every night.
We have two night support worker roles available on a rota basis: 
38 Hours per week night shifts including some weekends (4 nights per week)
28.5 Hours per week night shifts including some weekends (3 nights per week)
21:45 to 07:15
About us
Aspens has over 100 years of experience in helping children, young people and adults with a range of disabilities, those on the autism spectrum, and/or those with complex needs. Through the provision of highly personalised support, we aspire to enable people to learn new skills, live life to the full and contribute to society however possible.  
At Aspens, the people we support and care for enjoy an active and fulfilling life, based in a residential environment. No two days are the same, just some of the activities our service users enjoy include swimming, theme parks, seaside trips, art and beauty.
Requirements
NVQ 2 in Health and Social Care or happy to work towards it.
Support Work / Carer Experience.
Positive 'can-do' Attitude
Friendly, Positive, Calm, Resilient and Helpful
Good problem solving skills
Good Sense of Humour
Team worker
Flexible and Trustworthy
Patient and Caring Attitude
Good at listening
The ideal support worker should be able to work as part of a team, be confident, caring, able to assist with recording finances, medication & writing and recording daily information. 
Pay and Benefits
Hourly rate of £9.36 per hour
Holidays 22 days plus bank holidays
Permanent contract & guaranteed hours
Full Induction
Paid Training
Ongoing employee training and development
Specialist Behaviour Support training
Caring supportive teams
Pension enrolment
Bonuses for new employee referrals
Free DBS check
Any offer would be subject to Disclosure and Barring checks and satisfactory employment references.
Whether you are experienced carer / support worker, or someone looking for a change in career if you are caring, compassionate and up for a challenge, APPLY NOW. If you need further information, please contact Stephen on 0330 335 8998.
£9.36 - £9.36 per hour
Benefits