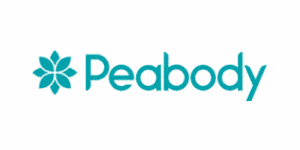 Support Worker (Mental Health) - Peabody
Islington, London N6
Peabody have an exciting opportunity for you to join us as a Support Worker (Mental Health) based in Islington. This is a full time, permanent role in return for a competitive salary of £20,963 per annum.
 The Support Worker (Mental Health) role:
You will be offering one to one support, caring for every aspect of daily life for our twelve elderly residents with mental health issues. They live in a small, homely environment in Islington, we were rated 'Good' at our last Care Quality Commission (CQC) inspection (February 2018).
Hornsey Lane is a Registered Care Service for older people with Mental Health issues, providing medium to long term care and support to people with history of mental health.
Responsibilities of our Support Worker (Mental Health) include:
- Carry out needs and risk assessments, complete support plans, provide support, and carry out reviews, in accordance with policies and procedures and the requirements of stakeholders and funders.
- Hold a caseload of clients, and provide support to them on a key work basis in their own homes or at an alternative venue if required.
- Provide practical and emotional support to customers to achieve the outcomes set out in their support plan.
- Support customers to identify, move into, and sustain housing which meets their needs, including supporting customers to 'bid' for properties and report maintenance issues
- To provide all aspects of personal care including but not limited to handling incontinence. Supporting residents using a person-centred approach.
- Support customers to maximise their income, to access benefits, and to budget to cover domestic bills and living expenses
- Support customers to make full use of community facilities, play an active role in their community and take up cultural, recreational, educational and employment opportunities.
- Support customers to maximise their physical and mental health, through liaison with health services and the promotion of a healthy lifestyle.
- Support customers to develop and maintain positive and effective relationships with their family, friends, carers and other  professionals
- Implement effective safeguarding practice for vulnerable adults and children in accordance with local authority and Peabody policies, guidance and protocol
- Accurately input customer data onto a client database in a timely manner and ensure records are maintained to evidence compliance with the service specification, commissioner requirements and internal and external key performance indicators
- Work with support workers and support coordinators to manage risks to customers, staff and the community.
- Liaise promptly with colleagues, partner agencies and other stakeholders regarding safeguarding, welfare and risk concerns in accordance with Peabody policy.
What we're looking for in our Support Worker (Mental Health):
At Hornsey Lane our ethos is 'Embrace the Differences', a sense of freedom and independence for our residences is key. We offer safe and secure, person centred care. With your help we can do that - our residents and team are looking for someone who is considerate, hands-on and brings a sense of fun to the job. This is a brilliant opportunity for professional development, you will be part of a supportive team providing creative and innovative approach to care, as well as building rewarding, trusting relationships with our residents.
Benefits of becoming our Support Worker (Mental Health):
- 25 days leave plus bank holidays
- Paid Mileage at 45p per mile
- Up to 4% pension contribution matched 1:1
- Spot Bonus awards
- Long Service awards
- Paid Induction Training
- Paid Enhanced DBS
- Annual pay review
If you feel have the skills and experience to become our Support Worker please click 'apply' today, we'd love to hear from you!
Closing date: Monday 4th June 2020
20,963.00 - 20,963.00 per year