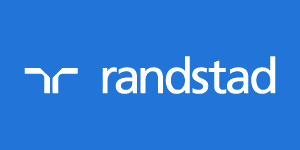 Support Worker - Randstad Care
Leyland, NW PR253SP
Would you like to make a difference in the lives of young adults with Autism? Are you a support worker looking for a fresh opportunity? If you would like to take up this exciting challenge then please read on.
Our client is looking for experienced Support Workers to give dedicated support to service users and their families. This support role will give you great job satisfaction, a real feeling that you are changing and making a difference to someone's life. Not only will you be making a difference but you will be working as part of a fantastic and well supported team, that all have the same drive and determination to make a difference.
The service is a 5 bed unit set in the Leyland countryside which supports 21-31 year olds with Learning Disabilities, Autism, Challenging Behaviour and Complex Needs. They promote the use of independent living skills and education so the people they support can make informed choices about the life they want to live.
Benefits include:
Free online and practical training courses and refreshers
40 Hours a week over 3 or 4 days
33 days holiday, rising to 38 after 5 years
An ethos which prioritises the development and progression of staff
Responsibilities of the job include:
Providing excellent support for young adults with Autism and learning difficulties
Building relationships with service users and their families
Following care plans to help service users reach their goals
Assisting service users with daily care which can include but is not limited to: cooking, personal care and cleaning.
Helping these young people to enjoy activities within their local community. Building a positive relationship with these young people will allow you to identify activities that they will love!
Finding a way to communicate that works for both you and the young person you're working with is of the utmost importance. This will help to build a relationship and minimise challenging behaviour.
You will be required to help these young people work through challenging times
Ideal candidate would:
Have worked in a challenging behaviour setting before
Willing to perform personal care tasks
Have Autism experience
Have physical intervention experience
Be enthusiastic and willing to learn
Be able to deal with challenging behaviour
Have minimum experience of 6 months working in a residential setting
NVQ level 2 in Health and social care or above would be an advantage (not essential)
Be fully flexible throughout the week
If you are interested in this fantastic opportunity - please don't hesitate to apply online or alternatively email
Randstad Care acts as an employment business when supplying temporary staff and as an employment agency when introducing candidates for permanent employment with a client. Randstad Care is an equal opportunities employer and decisions are made on merits alone.
Did you know that Randstad Care have been awarded a place on the National Clinical Staffing Framework for the NHS? This means we will be able to bring you more opportunities within nursing & midwifery and clinical staffing.
19,385.60 - 19,385.60 per year