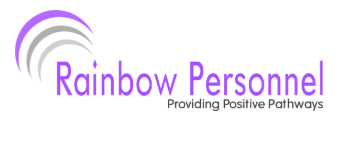 Support Worker - Learning Disability and/or Autism - RAINBOW PERSONNEL LIMITED
Stockport, NW
Are you passionate about care and supporting people as a rewarding career choice? Right now, we are actively hiring Support Workers across our Supported Living Service to join a team of dedicated and experienced carers in making a difference in the lives of our Service Users with Learning Disability and/or Autism.
Role Responsibilities:
Providing

Personal

care and

Active

support

according to the Perso

n-Centred Care Plan

 

of the Service-

User

To report back any concerns relating to the health of the

S

ervice

U

ser

Promoting well-being and full

 

independence

Conducting

General and Enhanced

Observations

 

Medication Administration, M

onitoring

and Compliance

Complying with

 

Policies

 

and Procedures

Identifying, Reporting and Recording Incidents

C

ompleting a Daily Report in Care

File

s

Keyworker

1:1 Session with named Service-

User

Provide Nutrition and hydration support

Assist in domestic duties

Comply with all policies and procedures

To liaise with managemen

t

To participate in service quality meetings

To work together to constantly improve service

To undertake service training

.

Escorting the Service-User to

the community, i.e. GP & Hospital Appointments, Family Visit,

Day Centre, College,

Shopping, Leisure, Parks, Sight-Seeing

etc.
Role Specific Requirements:
Possession of a cl

ean full UK driving licence

(preferred)

Appointme

nt is subject

to a

Disclosure and Barring Service (DBS) check

Not gender specific

Attained or ability to work towards a Care Quality Certificate

and/

or higher qualification.

Knowledgeable in care management, care standards, regulations and service user values
Paid Holiday

Paid Training

Staff

Uniform

provided

(where required)

Flexible Working Hours

depending

on

rota

Access to Nationally Recognised Qualification

s

S

upp

ort towards Care Certificate

Qualification

Comprehensive Induction

Supervision

and Personal

Development

Competitive

Pay

Rates

M

ileage

A

llowance

Paid

(where required)
Service Description:
Rainbow Living provides Outreach Support and Specialist Supported Living Services for Individuals with Learning Disability and/or Autism, with Complex Needs, Comorbid Diagnosis, Mental Health and Forensic History through providing tailored Care and Support according to the needs of the Individual across Stockport. Our Model of Care is based on Positive Behaviour Support (PBS) framework – a Strength-Based and Person-Centred approach mainly focusing on what the individual can do rather than what they cannot do. This enables the development of new skills for our Service-Users and enhances already established skills.  As a Support Worker it would be your role to follow an individualised Person-Centred Support Plan that enables the individual, we support to live a happy, healthy and fulfilled life in a way which maximises Independence and Choice whilst offering them Safety and Social Inclusion. All this will be provided in line with Rainbow Personnel ethos, regulatory standards, Policies and Procedures.
If you are interested in this role, please do Click the apply button.
Copyright © Rainbow Personnel Limited, All Rights Reserved